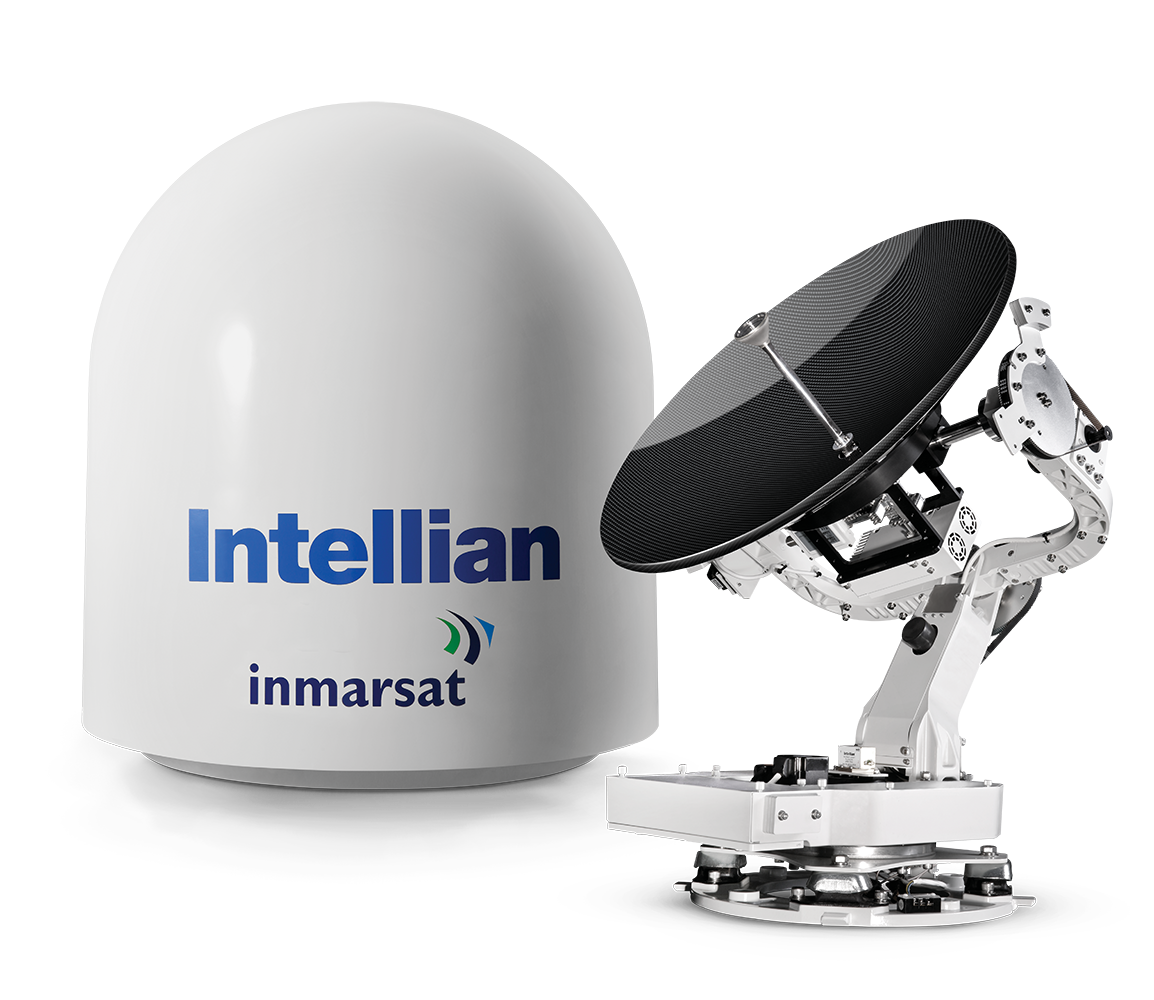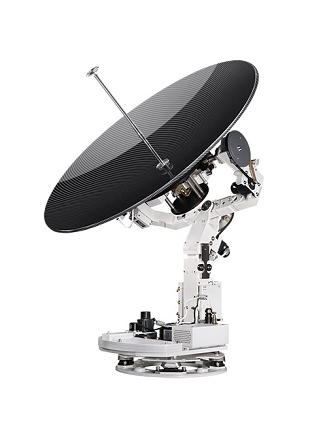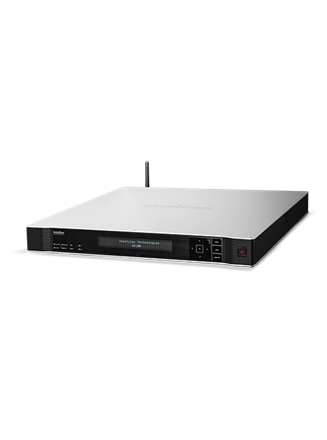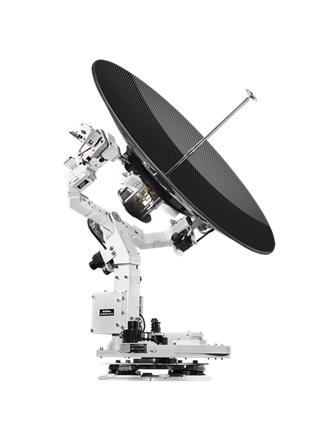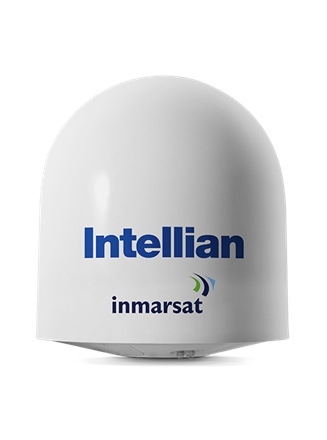 GX60
VSAT
Ref : IT-GX1-62-111
VSAT Antenna 65cm stabilized in Ka Global Xpress
PRICE : 28 800,00 € With VAT (20%)
Description
Simple and Quick Installation
For many years, upgrading satellite communications systems has been a logistical challenge, often relying on the availability of a shore-based crane and requiring extended time in port.

The GX60's small size, integrated design, and intuitive user interface means operators can install and commission the terminal in the same amount of time as a FleetBroadband system. Furthermore, with speeds up to 50Mbps, the GX60 delivers a strong return on investment.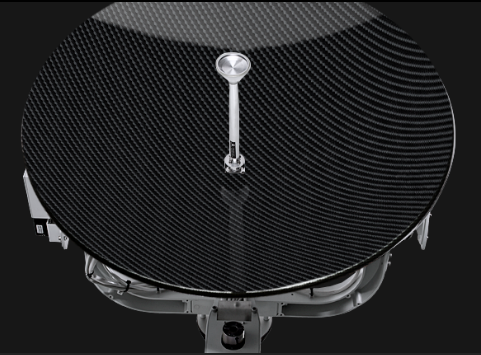 Complete Communications Terminal
Standard VSAT below decks equipment can occupy entire server racks worth of space, depending on the network configuration. The GX60's integrated design condenses multiple components into a single box, freeing up valuable storage space on board.

The GX60 Below Deck Terminal (BDT) includes the integrated Global Xpress Modem and an 8 port Ethernet switch, which enables direct IP connectivity to a standard Wi-Fi router or the vessel's on-board network ready devices. Once the simple installation process is complete users can be on-line in a matter of minutes.

The BDT is also equipped with its own Wi-Fi antenna allowing wireless connection to your PC or Mobile device for monitoring and control of the terminal via Aptus software.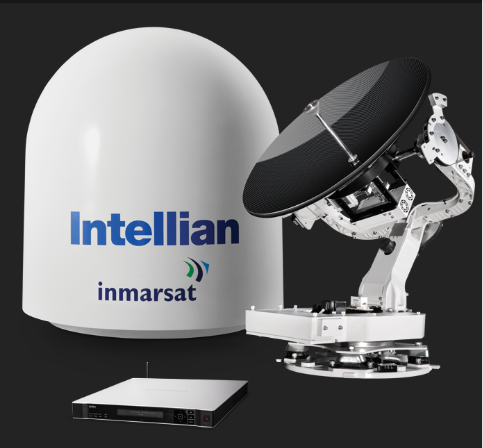 ---
Product advantages
The GX60 is a compact maritime stabilized terminal ready-to-use on Inmarsat's high speed, Global Xpress (GX) broadband service. Built and supplied with an integrated GX modem the GX60 installs easily and delivers high speed connectivity in no time.
---
Features
The antenna VSAT GX60 is characterized by :

Fully integrated satellite terminal, including modem, providing out-of-the-box connectivity
One Touch Commissioning. Compact size saves valuable time and expense by eliminating the need for a crane
Download speeds up to 50Mbps in a compact satellite terminal
Remote management and control using Aptus via direct Wi-Fi connection
Integrated BDT
Single rack mounted unit containing Antenna Control Unit and Global Xpress modem
Wi-Fi enabled for wireless management and control via Aptus
One Touch Commissioning
Simple setup and activation
Aptus provides an intuitive, graphical interface
8 Port Ethernet Switch
No external network switch required
Turn key connectivity
Precision Reflector and Frequency Tuned Radome
Precision composite reflector counteracts warping due to temperature variation
Radome engineered to provide superior RF performance in Ka-band
Gyro-Free Satellite Search Capability
No external heading device input required
Reduces installation time, automated Bow offset using Aptus
Remote Access via Aptus
Built-in web interface for remote management, control and updating brings tech support aboard the vessel
Automated Diagnostics including internal Spectrum Analyzer
Global Support
3-Year Global Warranty backed by over 300 Service and Support centers around the world
---
In the box
1 X Parabola 65cm Ka Global Xpress tape IGX60
1 X Radome adapted for Ka band 103cm (H), 90cm (D)
1 X Set BUC 5W Ka Band, LNB, OMT and RF
1 X 19 "Wifi antenna (ACU) controller with alphanumeric display and integrated Global Xpress module
1 X Aptus Software, Installation and User Manual
Technical characteristics
Band : Ka GLOBAL XPRESS
BUC : 5W
LNB : 1
Parabola diameter : 60cm
Type : 3 axes

---
Videos
2015 Miami Boat Show: Intellian GX60 Terminal
Intellian GX60
---
Downloads
---
Recommended Additions