Description
SABIKI mode 
The SABIKI mode on NavPilot300 lets the autopilot control while you are drifting astern, so you can focus on fishing instead of steering. Moving astern at a slow pace, the SABIKI mode is uniquely tailored for Sabiki fishing, jigging and bottom fishing. Sabiki fishing requires a bit of technique and no matter if you just started or have considerable experience, the SABIKI mode will help you catch the bait fish you need to bring in your big catch!
Gesture Control - "Just Push, Point and Shoot!"
The Gesture Controller is a revolutionary and unique way to steer your boat remotely. By using Bluetooth signals, it is possible to control the Autopilot from anywhere on the boat within 10 meters. Just push, hold the button, point to the desired heading and release to let the Autopilot redirect the boat and it will immediately follow up with no time delay!
Fantum Feedback on NavPilot300
Clears the path to a simplified installation (no need for physical rudder feedback unit) while delivering enhanced steering control.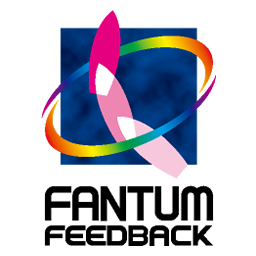 Navigation modes
Auto mode: Maintains the desired heading
Advanced Auto mode: Compensates for tide and wind effects while maintaining heading.
SABIKI™ mode: Maintains the heading astern, while compensating for tide and wind effects
Nav mode/Route tracking mode: To navigate toward a waypoint, while compensating for tide and wind effects. It can also follow a path composed of successive waypoints.
FishHunter: With the FishHunter function, 4 specific maneuvers can be used around the specified target at a user selected distance. This feature can also be used for Man Overboard (MOB)

---
Product advantages
The NavPilot300 is a revolutionary autopilot. With Fantum Feedback, NavPilot outboard installations no longer require use of a physical rudder feedback unit. This results in a streamlined, simplified installation. Combined with Furuno's unique adaptive learning technology, NavPilot 300 provides unmatched outboard Autopilot performance. Fantum Feedback is designed for planing and semi-displacement outboard vessels from 24 to 50 feet, with one to four outboard engines, where it achieves precise course control from slow trolling to speeds of well over 60 knots.
---
Features
CONTROL UNIT
Display 4.1" Color LCD
Effective Display Area 85.2 (W) x 85.2 (H) mm
Pixel Number QVGA (320 x 240)
Backlight 700 cd/m2 typical

PROCESSOR UNIT
Steering modes STBY, Auto, Dodge, NFU (Non-follow up), Turn, Advanced auto*, Navigation*, FishHunterTM*, Override
*external data required
Sea Condition Adjustment Auto/Manual-Calm/Moderate/Rough
Alarm Deviation alarm, Watch alarm

INTERFACE
Ports NMEA2000 x1, CAN bus x1 (DBW control)
Control signal x3, Bluetooth
Input 059392/904, 060160/416/928, 061184, 065240,126208/464/720/992/996, 127237/250/258, 128259,129025/026/029/283/284/285/538, 130577/818/821/827/841
Output 059392/904, 060928, 126208/464/720/993/996/998, 127237/245, 130816/821/822/823/827/841

WATERPROOFING
Processor Unit IP55
Control Unit IP56
Gesture Controller IP65/67

OTHERS
Power Supply Processor Unit 12-24 VDC 0.22 A max.
Control Unit 15 VDC 0.29 A max.
Gesture Controller 3 VDC, Dry cell battery (AAA, 2 pcs)

---
In the box
1 X FAP-3011 (Indicateur 4,1")
1 X FAP-3012 (Calculateur)
1 X GC-001 (Commande déportée sans fil)
1 X Matériel d'installation et pièces détachées
Technical characteristics
Brightness : 700 cd/m2
Function : Stby, Auto, Dodge, Turn, Nav, FishHunter
Mode : Fantum Feedback and SABIKI
NMEA2000 : 1
Power input : 12/24 V
Puissance groupe : 10 A continuous, 20 A for 5 s
Resolution : 320x240 Pixels
Screan size : 4,1 "
Waterproof : 56 IP

---
Parts and accessories
| | | |
| --- | --- | --- |
| 00110578010 | M12-05BFFM-010 CABLE NMEA2000 MICRO5C F/NU 1M Droite - 4 AMPERES | 36,00 € With VAT (20%) |
| 00003374300 | Gesture Controller for NAVpilot300 and NAVpilot711C - Replaced by 00003553400 | 332,00 € With VAT (20%) |
| 00016860510 | TERMINATION RESISTOR(MICRO) LTWMC-05BFFT-SL8001 19S1186-0 - Replaced by 00150706000 | 16,50 € With VAT (20%) |
| 00016796810 | CB-05PM+05BF-010 CABLE ASSEMBLY 19S1164-0 | NC |
| 00016797010 | CB-05PM+05BF-060 CABLE EQUIPE 19S1164-0 | NC |
| 00016797311 | CB-05BFFM-060 CABLE ASSEMBLY 19S1165-1 | NC |
| 00016050810 | LTWMN-05AMMT-SL8001 RESISTANCE DE TERMINAISON MINI 19S1187-0 | NC |
| 00016797210 | CB-05BFFM-020 CABLE ASSEMBLY 19S1165-0 | NC |
| 00110580010 | M12-05BFFM-060 M12-05BFFM-060 19S1163 - Replaced by 00150704000 | 56,00 € With VAT (20%) |
| 00150704000 | FRU-NMEA-PFF-060 CABLE NMEA2000 MICRO5C F/NU 6M 20S10511 | 58,20 € With VAT (20%) |
| 00110579010 | M12-05BFFM-020 CABLE EQUIPE NMEA2000 2M 4 AMPERES - Replaced by 00150703000 | 51,00 € With VAT (20%) |
| 00003553400 | Gesture Controller for NAVpilot300 | 332,00 € With VAT (20%) |
| 00150703000 | FRU-NMEA-PFF-020 CABLE NMEA2000 MICRO5C F/NU 2M 20S10511 | 40,80 € With VAT (20%) |
| 00016797110 | CB-05BFFM-010 CABLE EQUIPE NMEA2000 1M 8 AMPERES | 49,20 € With VAT (20%) |
| 00016050910 | LTWMN-05AFFT-SL8001 TERMINATION RESISTOR(MINI) 19S1188-0 | NC |
| 00016797111 | CB-05BFFM-010 CABLE ASSEMBLY 19S1165-1 | NC |
| 00002716300 | VOLVO IPS GATEWAY AUTOPILOT-GATEWAY P-001096 - Replaced by 00003802400 | 3 780,00 € With VAT (20%) |
| 00016860410 | TERMINATION RESISTOR(MICRO) LTWMC-05BMMT-SL8001 MALE NMEA2000 | 30,91 € With VAT (20%) |
| 00016797211 | CB-05BFFM-020 CABLE ASSEMBLY 19S1165-1 | NC |
| 00150705000 | CONNETTORE MICRO-T NMEA2000 FRU-MM1MF1MF1001 MFF MASCHIO/FEMMINA/FEMMINA | 69,00 € With VAT (20%) |
| 00150707000 | TERMINATORE MICRO NMEA2000 M TERMINATION RESISTOR MASCHIO FRU-MM1000000001 | NC |
| 00110575010 | M12-05BM+05BF-010 CABLE EQUIPE NMEA2000 MICRO5C STRGHT M/F 1M - Replaced by 00153306000 | 36,50 € With VAT (20%) |
| 00009052700 | FAP-6112-200 CAPTEUR D'ANGLE DE BARRE CON CAVO DA 20M PER NAVPILOT | 490,00 € With VAT (20%) |
| 00016050710 | NC-050505-FMF-TS001 CONNECTEUR T MICRO5C / MINI 19S1184-0 | NC |
| 00153308000 | CAVO 6M MICRO NMEA2000 M/F FRU-NMEA-PMMFF-060 CON CONNETTORI M/F DRITTI | NC |
| 00110577010 | CABLE ASSEMBLY M12-05BM+05BF-0 19S1162 NMEA2000 MICRO5C STRGHT M/F 6M - Replaced by 00153308000 | 68,00 € With VAT (20%) |
| 00016860310 | MICRO T-CONNECTOR SS-050505-FMF-TS001 NMEA2000 - Replaced by 00150705000 | 97,60 € With VAT (20%) |
| 00003333700 | OP64-13 ETRIER | 186,00 € With VAT (20%) |
| 00002716200 | YAMAHA-HM-GATEWAY Passerelle Yamaha NAVPILOT300 P-001098 - Replaced by 00003802500 | 1 908,00 € With VAT (20%) |
| 00153307000 | CAVO 2M MICRO NMEA2000 M/F FRU-NMEA-PMMFF-020 CON CONNETTORI M/F DRITTI | NC |
| 00110576010 | M12-05BM+05BF-020 M12-05BM+05BF-020 19S1162 - Replaced by 00153307000 | 43,50 € With VAT (20%) |
| 00001076500 | FI-5002 JUNCTION BOX NMEA2000 8PORTS - FI70/FI50/NN3D/PG700 - | 155,00 € With VAT (20%) |
| 00150706000 | TERMINATORE MICRO NMEA2000 F TERMINATION RESISTOR FEMMINA FRU-MF000000001 | 32,40 € With VAT (20%) |
| 00153306000 | CAVO 1M MICRO NMEA2000 M/F FRU-NMEA-PMMFF-010 CONNETTORI M/F DRITTI | NC |
| 00016796811 | CB-05PM+05BF-010 CABLE ASSEMBLY 19S1164-1 | NC |
| 00016796910 | CB-05PM+05BF-020 CABLE ASSEMBLY 19S1164-0 | NC |
| 00016796911 | CB-05PM+05BF-020 CABLE ASSEMBLY 19S1164-1 | NC |
| 00016797011 | CB-05PM+05BF-060 CABLE ASSEMBLY 19S1164-1 | NC |
| 00003553300 | FAP-3011 CONTROL UNIT NAV-300 PER NAVPILOT-300 UNITA' DI CONTROLLO DISPLAY | 708,00 € With VAT (20%) |
| 00016797310 | CB-05BFFM-060 CABLE ASSEMBLY 19S1165-0 | NC |
| FAP-3011 | FAP-3011 UNITE DE CONTROLE - Replaced by 00003553300 | 708,00 € With VAT (20%) |
| 00009052700 | FAP-6112-200 CAPTEUR D'ANGLE DE BARRE NAVPILOT-500 - Replaced by 00003767800 | 490,00 € With VAT (20%) |
---
---
Recommended Additions