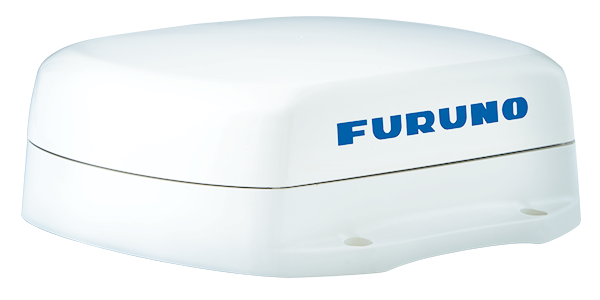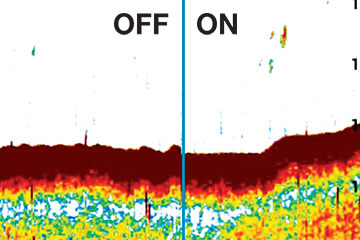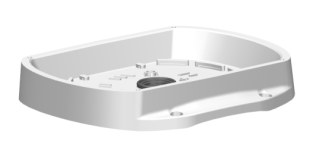 SCX20
Compass
Ref : IMD031520AA
Unprecedented stability with Quad antenna Satellite compass™ NMEA2000
PRICE : 1 290,00 € With VAT (20%)
Description
Quad-antenna design for extreme accuracy
Utilizing four separate GNSS Antennas for the ultimate in responsiveness, the SCX-20 set a new standard for reliable and accurate heading for all of your marine electronics. Traditionally, a Satellite Compass™ calculates heading using one baseline between two antennas; the SCX-20 four antennas can calculate heading information using any one of the six baselines drawn between the four antennas. The unprecedented quad-antenna design of the SCX-20 makes it capable of calculating extremely accurate heading, pitch, roll, and heave information. It is the perfect heading solution for complex vessel installations where the view of satellites may sometimes be obstructed.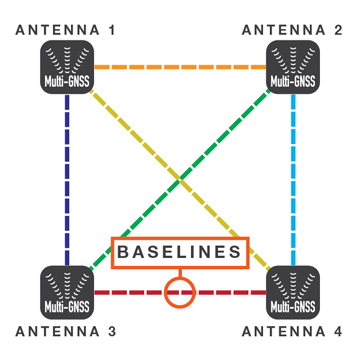 Relay Critical Data
Effortlessly connect with existing Furuno systems in order to elevate your awareness of own vessel and the surrounding area by displaying critical information across several products including NavNet TZtouch MFD's, NAVpilot-300, FI-70, and GP-39! Initial setup can be done from NavNet series MFD, NAVpilot-300 and GP-39.




• 3-Axis Speed
• Pitch, Roll, Heave
• Rate of Turn (RoT)
• Heading (HDG)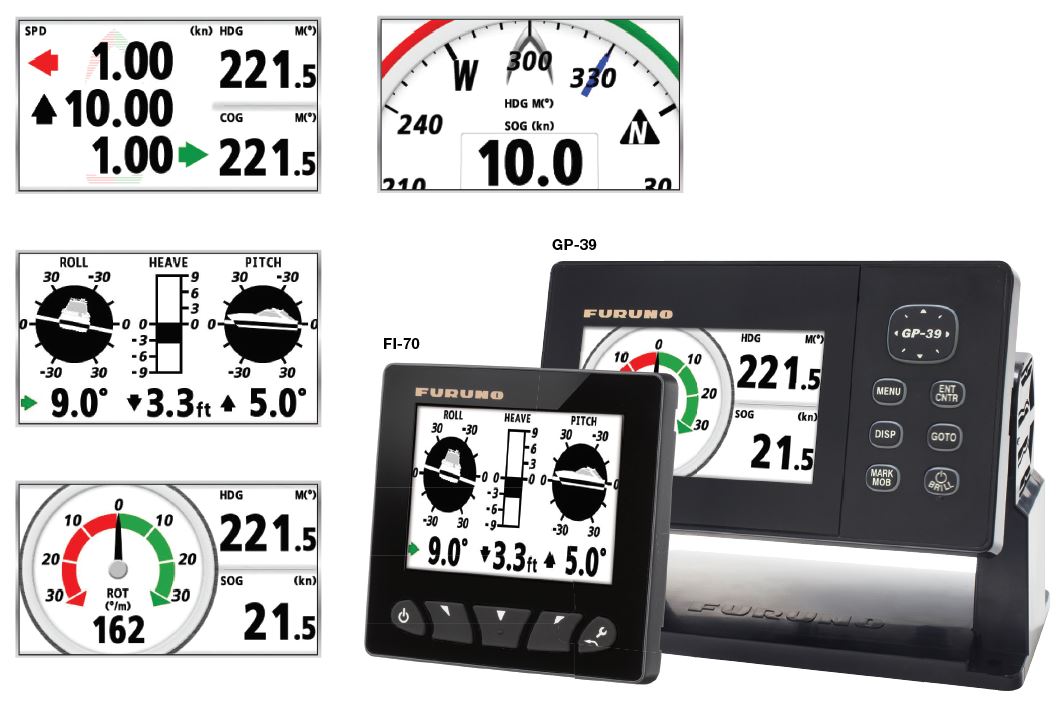 Superior accuracy for all your sensors
The SCX-20 enhances the performance of on-board equipment such as Radar, Fish Finders, Sonar, and Autopilots. Accurate heading information empowers your NAVpilot to keep a better course, saving time, fuel, and money on every voyage; meanwhile, precise pitch, roll, and heave information stabilizes the display for many Furuno Fish Finders and Sonars, allowing for an accurate presentation even in the roughest of seas.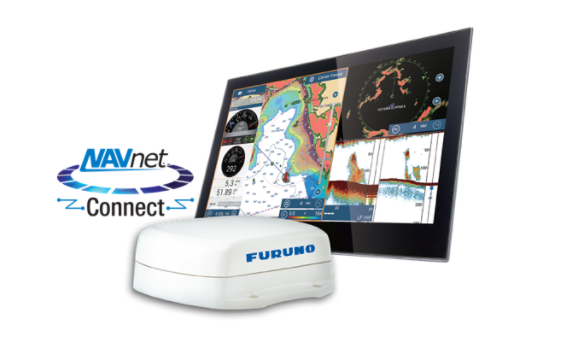 ---
Product advantages
Quad-antenna design for extreme accuracy
Superior accuracy for all your sensors
Relay Critical Data
Perfect for NavNet TZtouch MFD, NAVpilot-300, and WASSP installations
Outputs accurate Time, Position, Heading, COG/SOG, ROT, Roll/Pitch/Heave 3-Axis Speed, Air Temperature and Air Pressure data
Unprecedented heading accuracy for Radars, Sonars, and Navigation
Utilizes four Multi GNSS (GPS, QZSS, GLONASS, Galileo) antennas
1.0 degree heading accuracy, 0.02 knot speed accuracy
Lightweight antenna - only 1.0kg!
---
Features
Frequency :
• 1575.42 MHz (GPS/Galileo/QZSS/SBAS)
• 1602.5625 MHz (GLONASS)

Tracking code : C/A (GPS/QZSS/SBAS), E1B (Galileo), L1OF (GLONASS)
Heading Accuracy: Heading/Roll/Pitch: 1.0° rms (static) 0.5° rms (dynamic)
Follow-up:45°/secSettling time : 60 seconds approx.
Position Accuracy:
• GPS: 5m approx. (2 drms, HDOP < 4)
• MSAS: 4m approx. (2 drms, HDOP < 4)
• WAAS: 3m approx. (2 drms, HDOP < 4)

Interface:1 Port NMEA2000

Temperature:25°C to +55°C (storage: -30°C to 70°C)
Waterproofing: IP56
Power Supply: 12 VDC: 0.2-0.1 A
---
In the box
1 X Antennas
1 X FRU-NMEA-PMMFF cable (6m)
1 X Roof or Pole Mount
Technical characteristics
Brand : FURUNO
Integrated GPS : 4 antennas
NMEA2000 : 1
Power input : 12/24 V
Type : Satellite Compass

---
Videos
Furuno SCX20 & SCX21 Satellite Compass
---
Parts and accessories
| | | |
| --- | --- | --- |
| 00111191010 | NO.13-QA330 RIGHT ANGLE MOUNTING BASE 22S0286 | NC |
| 00153308000 | CAVO 6M MICRO NMEA2000 M/F FRU-NMEA-PMMFF-060 CON CONNETTORI M/F DRITTI | NC |
| 00155628000 | OP20-54 BIRD-REPELLENT FIXTURE | NC |
| 00155626000 | OP20-52 HOSE CLAMP(LARGE) | NC |
| 00155632000 | OP20-53 SNOW COVER KIT | NC |
| 00153306000 | CAVO 1M MICRO NMEA2000 M/F FRU-NMEA-PMMFF-010 CONNETTORI M/F DRITTI | NC |
| 00153307000 | CAVO 2M MICRO NMEA2000 M/F FRU-NMEA-PMMFF-020 CON CONNETTORI M/F DRITTI | NC |
| 00155624000 | KIT MONTAGG SU ALBERO SCX20/21 CP20-04605 MAST MOUNTING KIT SCX-20/21 | NC |
| 00155617000 | KIT MONTAGGIO SU TETTO SCX-20 CP20-04602 ROOF MOUNT KIT OVERHEAD | NC |
| 00150707000 | TERMINATORE MICRO NMEA2000 M TERMINATION RESISTOR MASCHIO FRU-MM1000000001 | NC |
| 00150706000 | TERMINATORE MICRO NMEA2000 F TERMINATION RESISTOR FEMMINA FRU-MF000000001 | 32,40 € With VAT (20%) |
| 00155557000 | FRU-CF-F30M CABLE ASSEMBLY 20S105090 | NC |
| 00155556000 | FRU-CF-F15M CABLE ASSEMBLY 20S105090 | NC |
| 00150705000 | CONNETTORE MICRO-T NMEA2000 FRU-MM1MF1MF1001 MFF MASCHIO/FEMMINA/FEMMINA | 69,00 € With VAT (20%) |
| 00155620000 | KIT MONTAGGIO SU PALO SCX20/21 CP20-04603 POLE MOUNT KIT | 186,00 € With VAT (20%) |
---
---
Recommended Additions