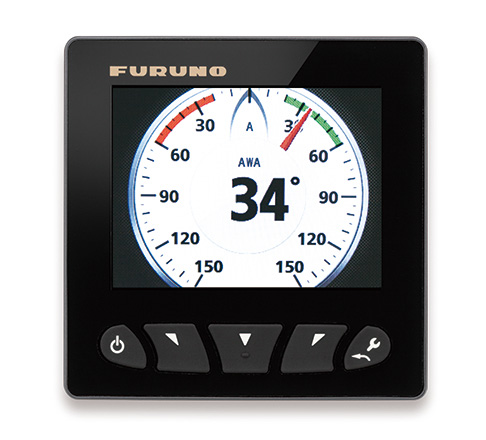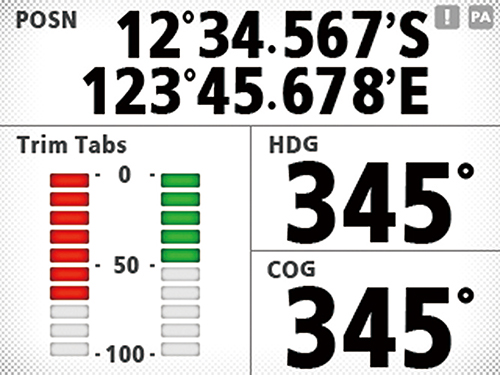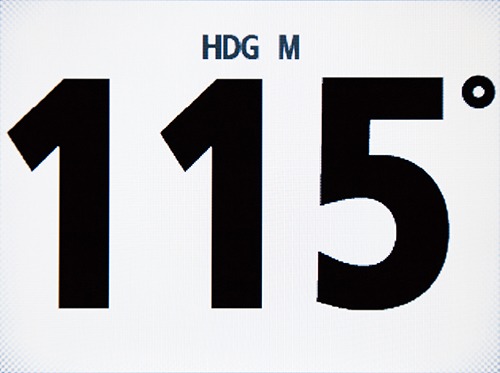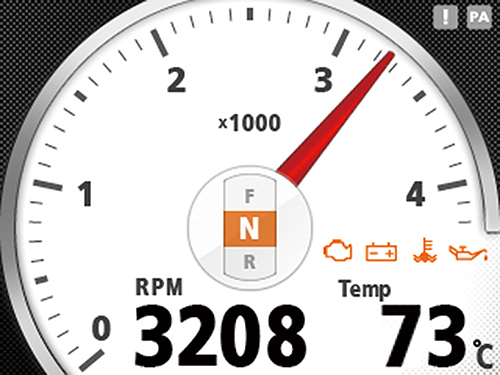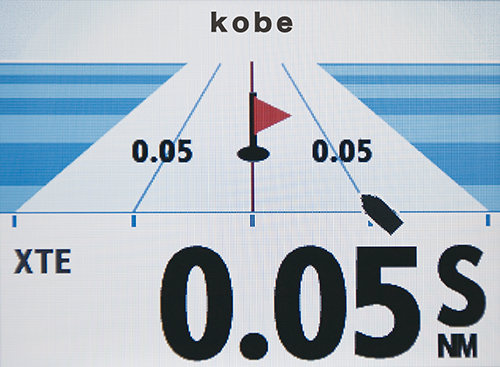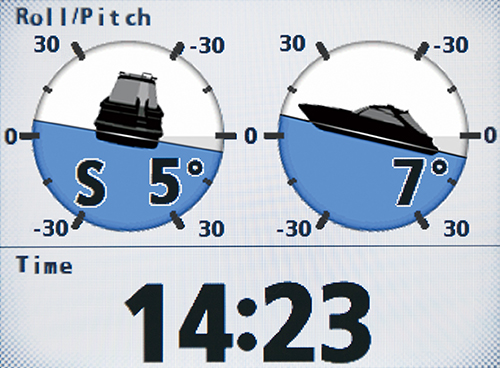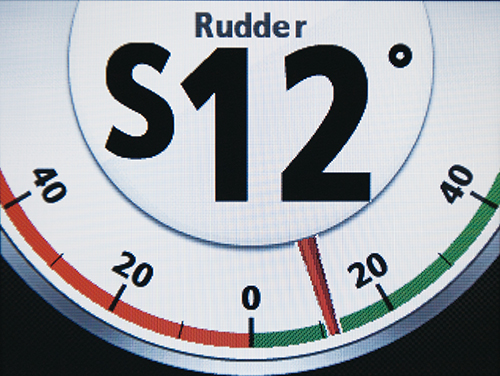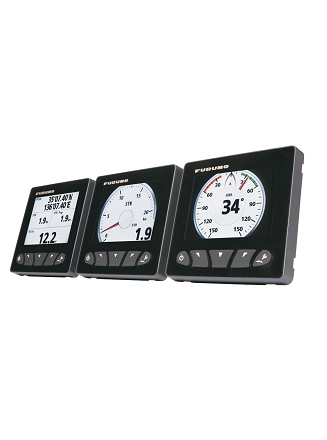 FI70
Instrumentation FI70
Ref : IMD03413001
INSTRUMENT / DATA ORGANIZER 4,1" - 320×240 (QVGA) - 700 cd/m² - IPX6 - NMEA2000 - Cable 6m
PRICE : 550,00 € With VAT (20%)
Description
All your info... All in one,
The new FI-70 INSTRUMENT/DATA ORGANIZER sports a vibrant 4.1" bonded color display that is visible even in the harshest sunlight conditions. Utilizing the CAN bus network, external sensors can easily be connected for simple and reliable operation. The FI-70 features an easy to operate graphical user-interface. It allows you to customize almost every display property, allowing you to choose the information you want to be displayed, in the way you want to see it!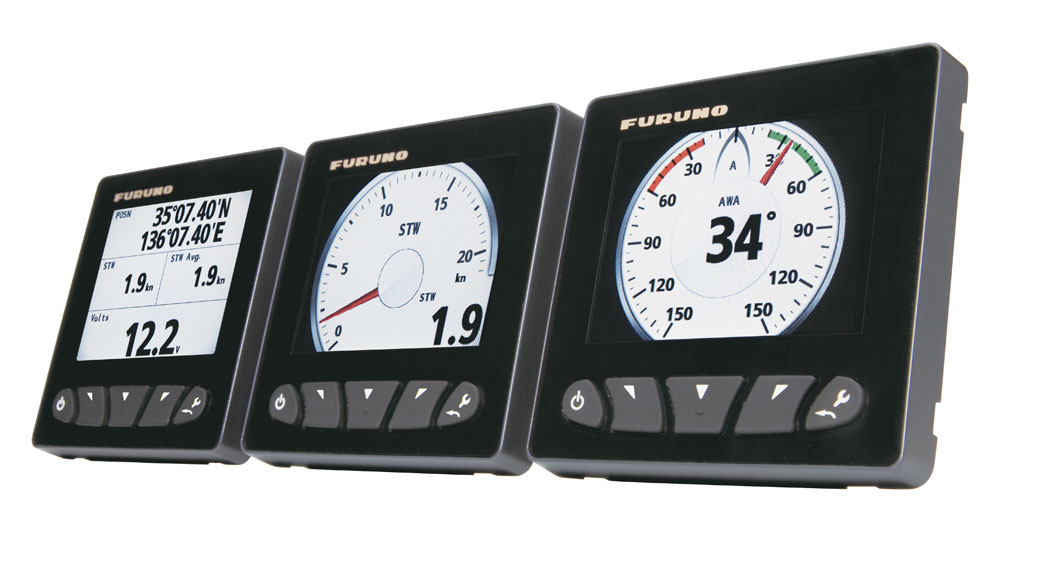 Design
The NavNet TZtouch2, NAVpilot-711C and the FI-70 have been designed to match each other beautifully, both in appearance and in function.
Sporting a clean and functional design in all black, the FI-70 ts right in on your helm, together with the NavNet TZtouch2 and NAVpilot-711C.

Day and Night modes
Day and Night modes are available for less eye strain. With Day and Night mode, losing your night vision is no longer an issue. Simply change between the two modes with a menu setting.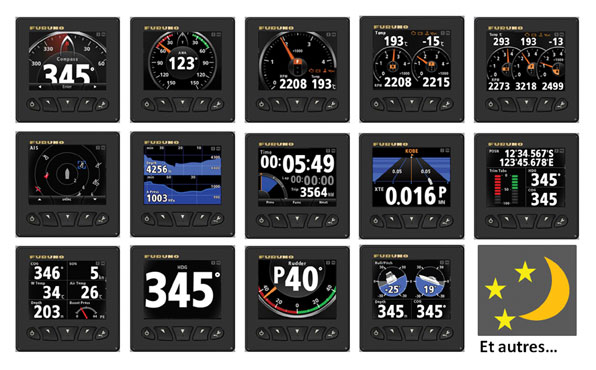 ---
Product advantages
No matter if you own a powerboat or a sailboat, the FI-70 INSTRUMENT/DATA ORGANIZER will be equally useful with the proper sensors connected. For maximum performance and simple setup, the FI-70 automatically asks you which type of vessel you have, helping to customize operation of the unit. With its low power consumption and easy installation, it's hard to imagine a vessel where the FI-70 wouldn't be a benet.
---
Features
Clear 4.1" QVGA screen that is viewable even under direct sunlight
Simple and intuitive graphical user interface allows you to fully customize
Designed to perfectly match the NavNet TZtouch/TZtouch2 on your helm
Bonded color LCD ensuring condensation free operation as well as great visibility
Use your existing wind sensors (FI-5001/FI-5001L) with the new analog IF-NMEAFI converter
Low power consumption (0.15 A max)
Simple AIS display through connected CAN bus devices
Share language and brilliance settings between FI-70s when grouping them together
---
In the box
1 X Instrumentation FI-70
1 X Cable 6m
1 X Installation material
Technical characteristics
Brightness : 700 cd/m2
Function : Multifunction
NMEA2000 : 1
Power input : 15 V
Resolution : 320 x 240 Pixels
Screan size : 4,1 "
Waterproof : X6 IP
NMEA2000 INPUT : 1

---
Parts and accessories
| | | |
| --- | --- | --- |
| 00107783010 | TERMINATORE NMEA2000 IN-LINE FEMMINA/FEMMINA FRU-0505-FF-IS - | 30,00 € With VAT (20%) |
| 00001051100 | CP26-00300 CAVO 30M FI-5001/L CON JUNCTION BOX E MAT INSTALL FI-501 | 87,00 € With VAT (20%) |
| 00001061800 | CP26-00400 CAVO 50M FI-5001/L CON JUNCTION BOX E MAT INSTALL FI-501 | 149,00 € With VAT (20%) |
| 00001076500 | FI-5002 JUNCTION BOX NMEA2000 8PORTS - FI70/FI50/NN3D/PG700 - | 155,00 € With VAT (20%) |
| 00001572300 | WIND XDCR 720MM FI50 | 490,00 € With VAT (20%) |
| 00002704700 | IF-NMEAFI CONVERTITORE ANALOG ANALOGICO - NMEA2000 PER DATI FUEL/TANK/VENTO | 155,00 € With VAT (20%) |
| 00016050710 | NC-050505-FMF-TS001 CONNECTEUR T MICRO5C / MINI 19S1184-0 | NC |
| 00016050810 | LTWMN-05AMMT-SL8001 RESISTANCE DE TERMINAISON MINI 19S1187-0 | NC |
| 00016860310 | MICRO T-CONNECTOR SS-050505-FMF-TS001 NMEA2000 - Replaced by 00150705000 | 97,60 € With VAT (20%) |
| 00016860410 | TERMINATION RESISTOR(MICRO) LTWMC-05BMMT-SL8001 MALE NMEA2000 | 30,91 € With VAT (20%) |
| 00016860510 | TERMINATION RESISTOR(MICRO) LTWMC-05BFFT-SL8001 19S1186-0 - Replaced by 00150706000 | 16,50 € With VAT (20%) |
| 00110575010 | M12-05BM+05BF-010 CABLE EQUIPE NMEA2000 MICRO5C STRGHT M/F 1M - Replaced by 00153306000 | 36,50 € With VAT (20%) |
| 00110576010 | M12-05BM+05BF-020 M12-05BM+05BF-020 19S1162 - Replaced by 00153307000 | 43,50 € With VAT (20%) |
| 00110577010 | CABLE ASSEMBLY M12-05BM+05BF-0 19S1162 NMEA2000 MICRO5C STRGHT M/F 6M - Replaced by 00153308000 | 68,00 € With VAT (20%) |
| 00110582010 | FI-50-CHAIN-0.3M NMEA2000 MICRO5CCOUDE M/F 0.3M | 20,40 € With VAT (20%) |
| 00110583010 | FI-50-CHAIN-1M NMEA2000 MICRO5C COUDE M/F 1M | 42,00 € With VAT (20%) |
| 00110584010 | FI-50-CHAIN-5M NMEA2000 MICRO5C COUDE M/F 5M | 58,20 € With VAT (20%) |
| 00140877000 | KIT MONTAGGIO FRONTALE FI-70 OP26-29 FRONT MOUNT KIT CHINA FI-70 | 47,00 € With VAT (20%) |
| DST800 | DST800 SONDE ACT. TR PLAST.5PF NMEA2000/235KHZ/TR/P-V-T/6M FI70/50 RD33 - Replaced by AI-IDST810-007 | 345,00 € With VAT (20%) |
| 00001048200 | Wind Transducer - Analog | 348,00 € With VAT (20%) |
| OD-STARTER-KIT | KIT DE DEMARRAGE NMEA2000 CERTIFIE | NC |
| 00149020000 | FI-70-0600 CABLE ASSEMBLY 26S100940 | NC |
| 00016796911 | CB-05PM+05BF-020 CABLE ASSEMBLY 19S1164-1 | NC |
| 00153308000 | CAVO 6M MICRO NMEA2000 M/F FRU-NMEA-PMMFF-060 CON CONNETTORI M/F DRITTI | NC |
| 00016796811 | CB-05PM+05BF-010 CABLE ASSEMBLY 19S1164-1 | NC |
| 00016796810 | CB-05PM+05BF-010 CABLE ASSEMBLY 19S1164-0 | NC |
| 00135309000 | KIT MONTAGGIO FRONTALE FI-70 OP26-29 FRONT MOUNT KIT FI-70 | NC |
| 00150707000 | TERMINATORE MICRO NMEA2000 M TERMINATION RESISTOR MASCHIO FRU-MM1000000001 | NC |
| 00150706000 | TERMINATORE MICRO NMEA2000 F TERMINATION RESISTOR FEMMINA FRU-MF000000001 | 32,40 € With VAT (20%) |
| 00150705000 | CONNETTORE MICRO-T NMEA2000 FRU-MM1MF1MF1001 MFF MASCHIO/FEMMINA/FEMMINA | 69,00 € With VAT (20%) |
| 00016797011 | CB-05PM+05BF-060 CABLE ASSEMBLY 19S1164-1 | NC |
| 00016796910 | CB-05PM+05BF-020 CABLE ASSEMBLY 19S1164-0 | NC |
| 00153307000 | CAVO 2M MICRO NMEA2000 M/F FRU-NMEA-PMMFF-020 CON CONNETTORI M/F DRITTI | NC |
| 00153306000 | CAVO 1M MICRO NMEA2000 M/F FRU-NMEA-PMMFF-010 CONNETTORI M/F DRITTI | NC |
| 00016050910 | LTWMN-05AFFT-SL8001 TERMINATION RESISTOR(MINI) 19S1188-0 | NC |
---
---
Recommended Additions