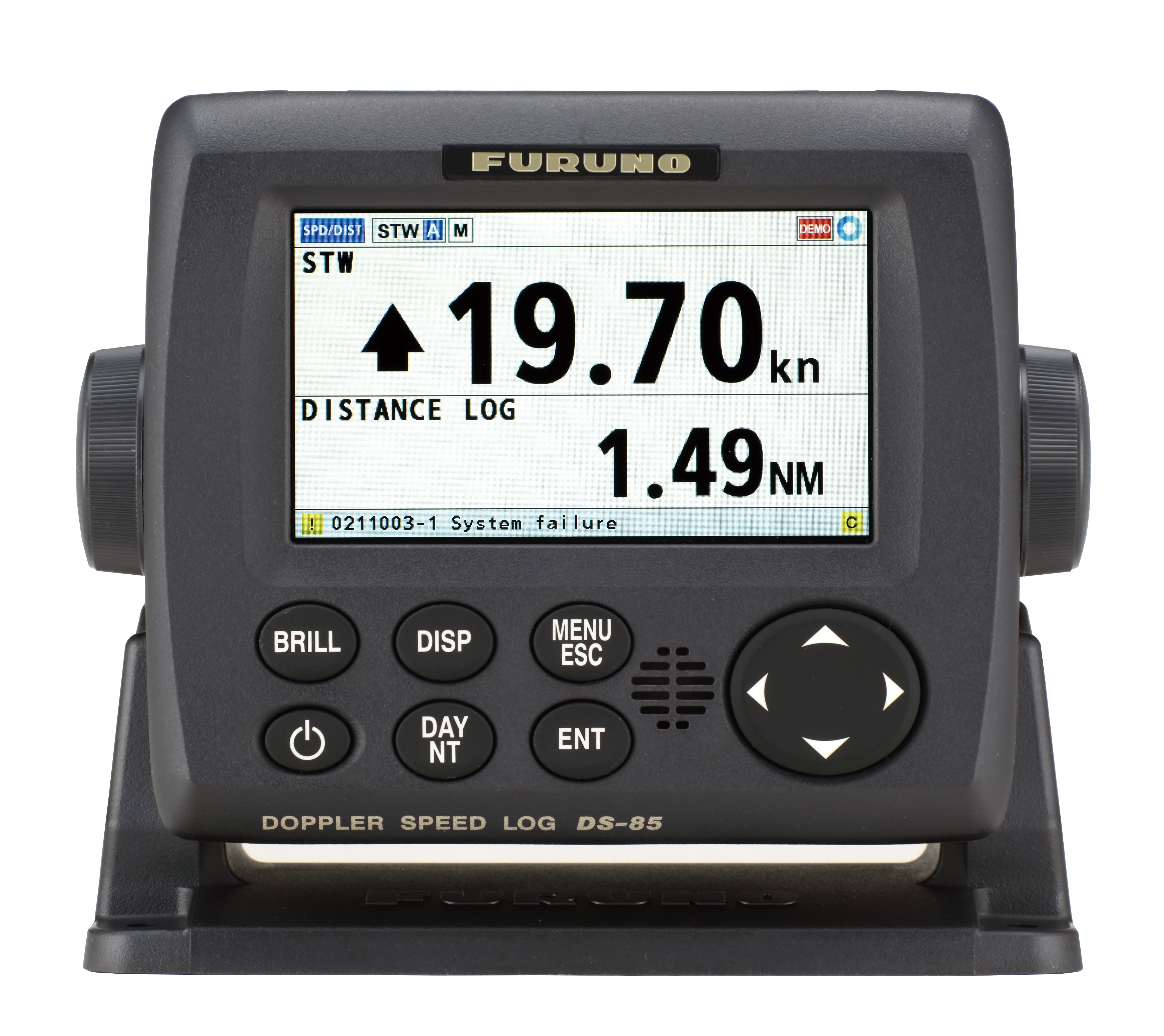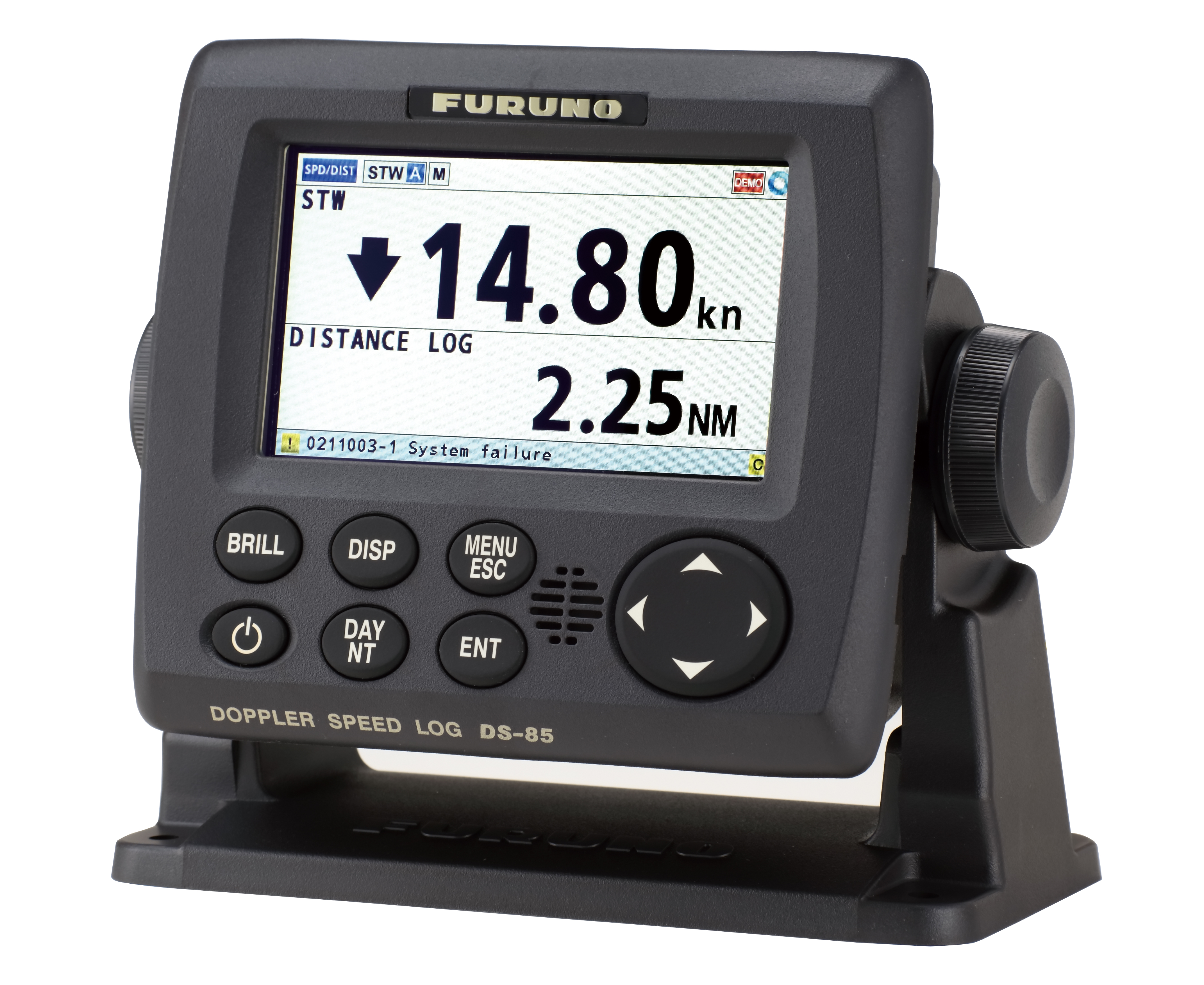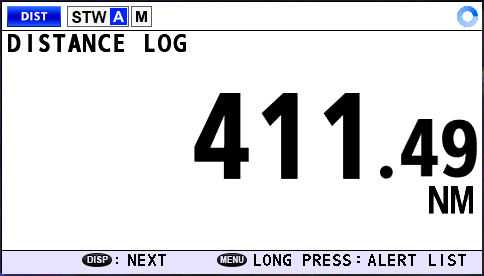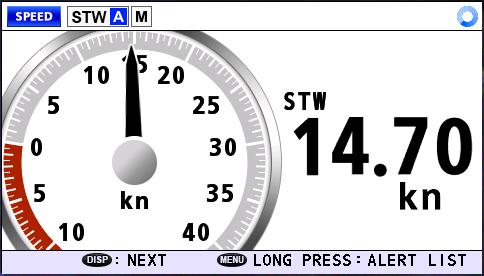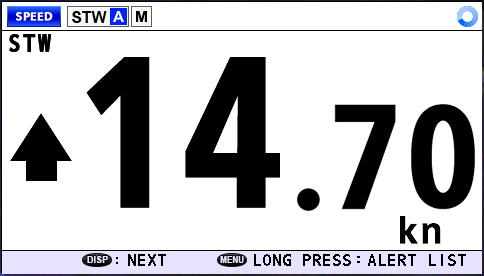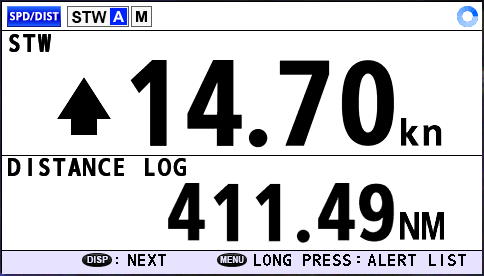 DS85
Doppler Speed Log & Current Indicator
Ref : IMD0338000A
Doppler Speed Log pair-beam 2MHz, 4.3" MED approved
PRICE : NC
Description
OVERVIEW
The DS85 is an IMO approved SDME (Speed and Distance Measuring Equipment) utilizing the Doppler Effect principle to obtain highly accurate speed & distance measuring.
Unlike an electromagnetic speed log or other type, this equipment does not require a sensor protruding through the ship hull; this greatly reduces the routine maintenance.

FOCUS
New transducer works at 2MHz high frequency with capability to measure own ship speeds at slow movement with high accuracy


Detects less air bubble than DS80, providing more stable and reliable data


Display Color LCD 4.3" WQVGA (480 x 272)


Simple user interface and easy-to-read display


LAN interface (comply with IEC61162-450)


Serial Output IEC 61161-1/2-450 for ARPA, AIS and other shipborne equipment interface


Complies with the latest IMO, IEC standards


DS-820 (transducer for DS-80) compatible* - This compatibility allows retrofit of the speed log DS80 without having to replace the tank & transducer


*1MHz frequency when used with DS85





New compact and lightweight Ball valve DS-854 for easy installation - only 27Kg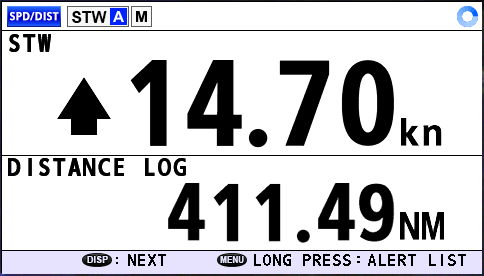 INTERCONNECTION DIAGRAM
*1 _When connecting two RD-50, use the power supply onboard. The Distribution Box can only supply power to one device.

*2 _LIF board for analog signal output is option

*3 _The cable lenght (Distribution Box to Tranceiver Box) is up to 400m. If necessary, use the Junction Box.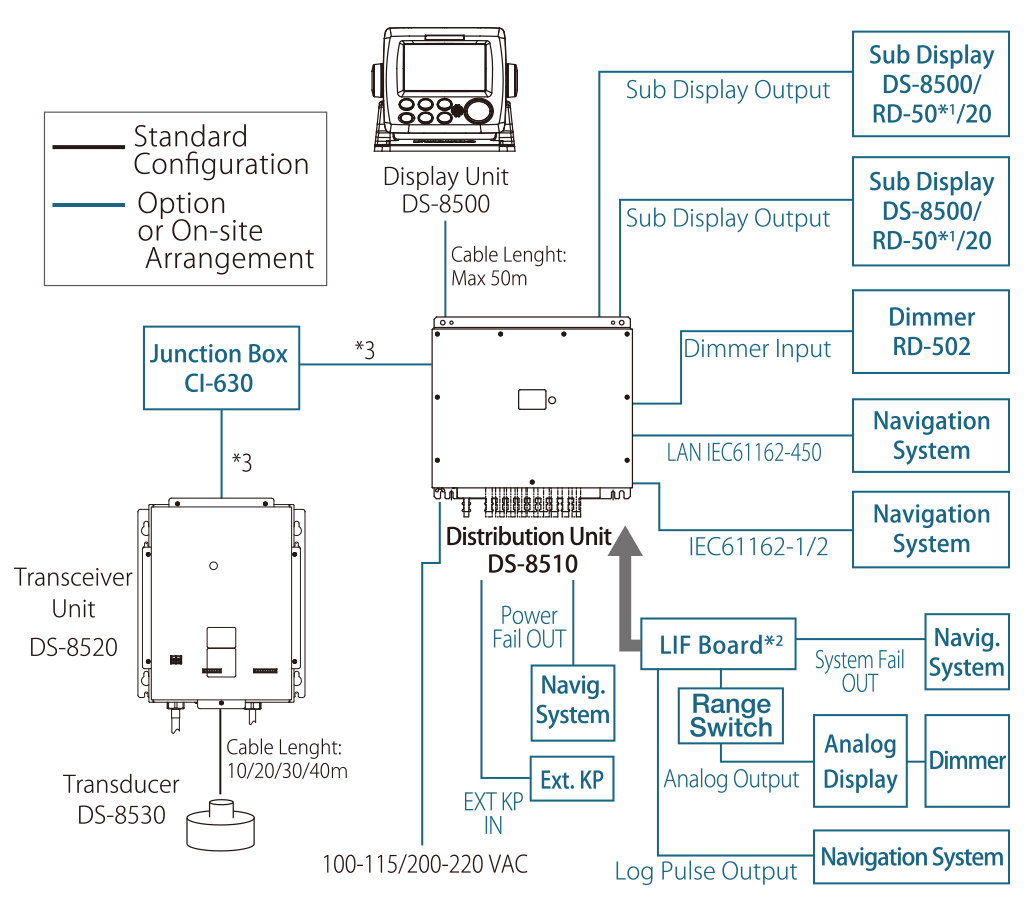 ---
Product advantages
Thanks to its new transducer, the 2MHz high frequency transmission and narrow beam width detects less air bubbles, providing more stable and reliable data.
In addition, by measuring speed through water (STW) farther away from the keel - 3m or deeper under the keel - the DS-85 resulting in a more stable and accurate speed measurement compared to an electromagnetic speed log.
---
Features
The main features of the DS-85 are:
-Measures ship's speed through the water using Doppler effect
-Pair-Beam system for minimize error caused by pitching
-Speed and distance information on new 4.3" color LCD display with simple user inteface easy-to-read
-When the speed measurement is abnormal, the speed value from external navigation device can be displayed
-MED type approved - conforms to latest IMO, IEC standards:
   IMO A.824(19) / MSC.97(72)
   IMO A.694(17)
   IEC 60945: 2001
   IEC 62288
   IEC 61023/IEC 61162 (SDME)
   IEC 62923-1: 2018/ IEC 62923-2: 2018 (BAM - Bridge Alert Management which to be mandatory in August 2021)
---
In the box
1 x DISPLAY UNIT DS-8500
1 x DISTRIBUTOR UNIT DS-8510
1 x TRANSCEIVER UNIT DS-8520
1 x INSTALLATION MATERIALS
1 x SPARE PARTS
---
---
Downloads
---
Recommended Additions