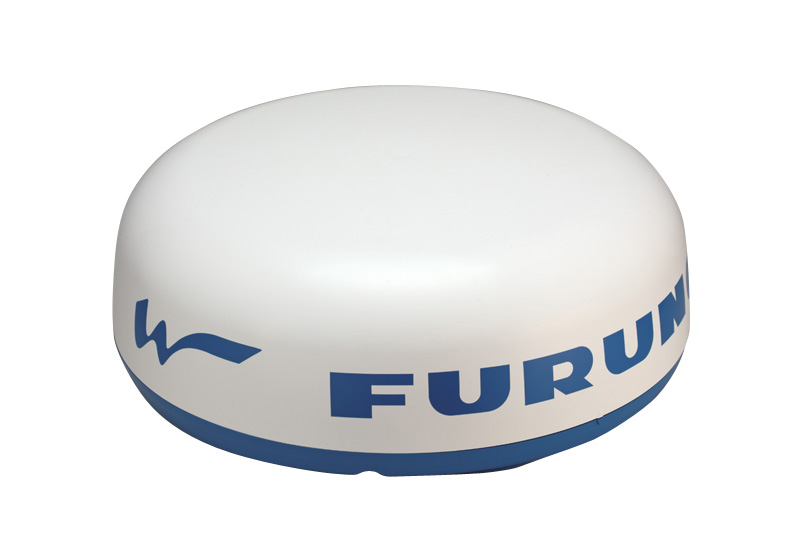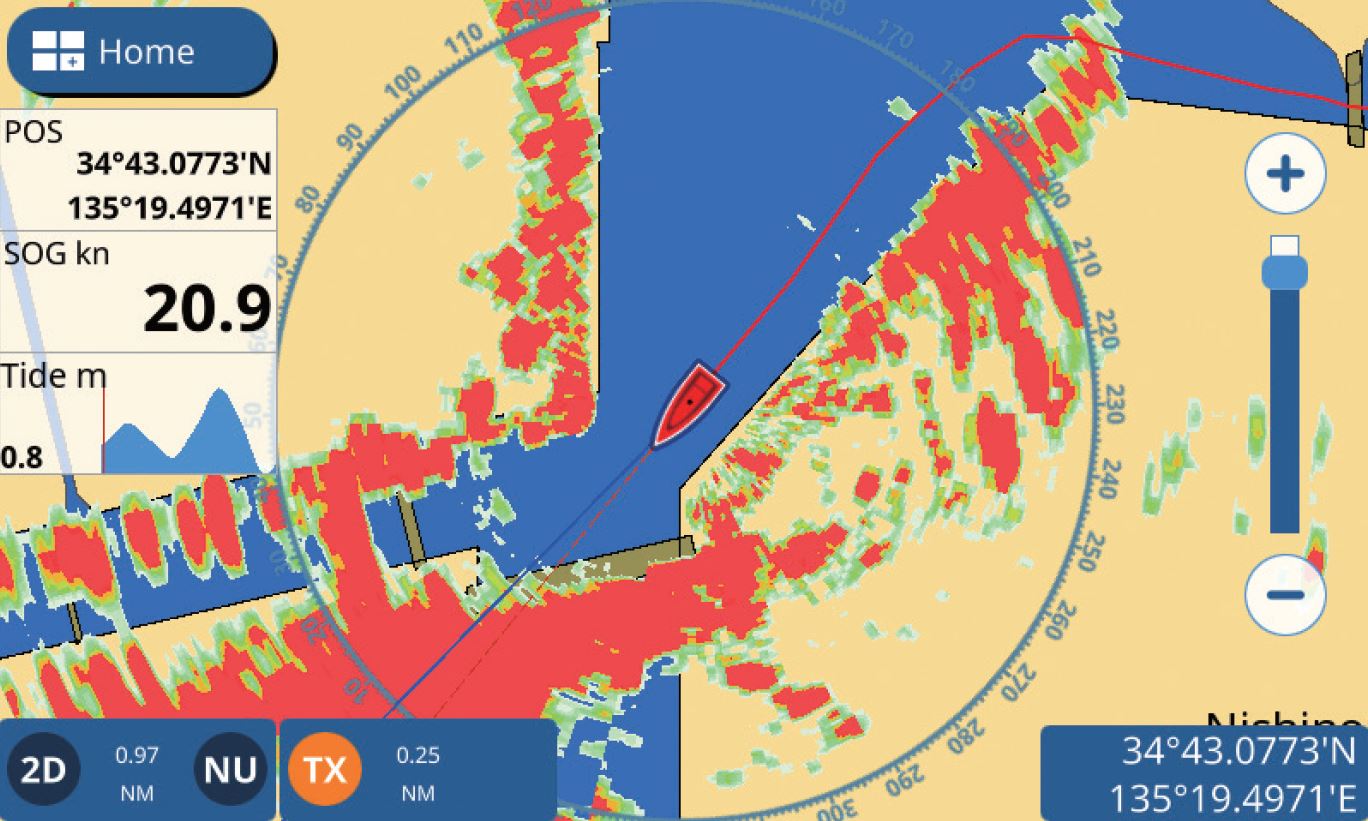 DRS4W
Radars Antennas
Ref : IMD03439004
ANTENNA RADAR WIFI RADOME 4 kW
PRICE : 1 698,00 € With VAT (20%)
Description
Move around and explore
With the new 1st Watch Wireless Radar, you can do things previously impossible. You can bring the Radar display where ever you go, even put it on the iPhone in your pocket.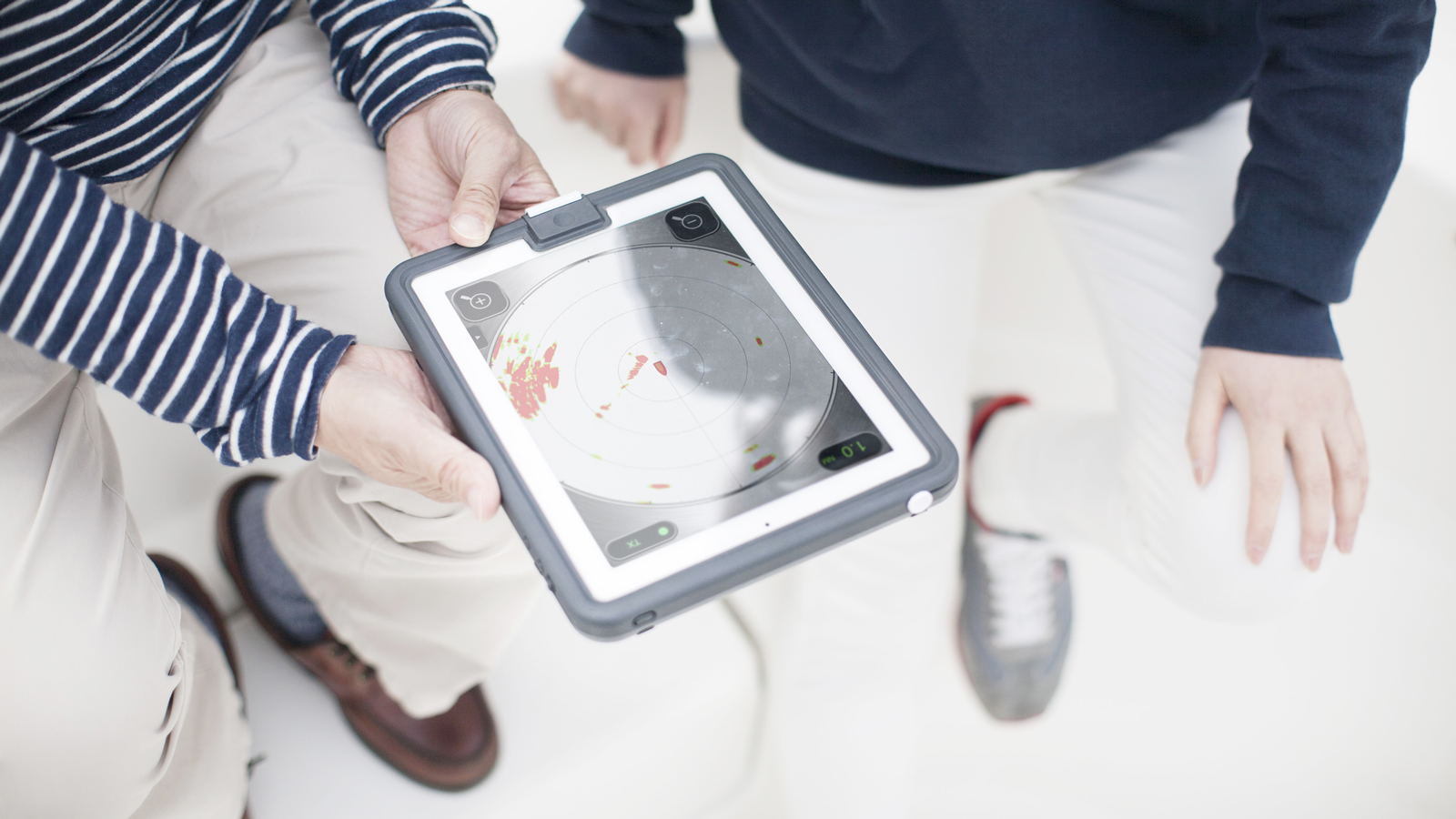 Get it at the 1st glance
Plug in the Radar, set up the app from App Store and you're good to go. With familiar gestures it's a breeze to use, you can even use two iOS devices simultaneously.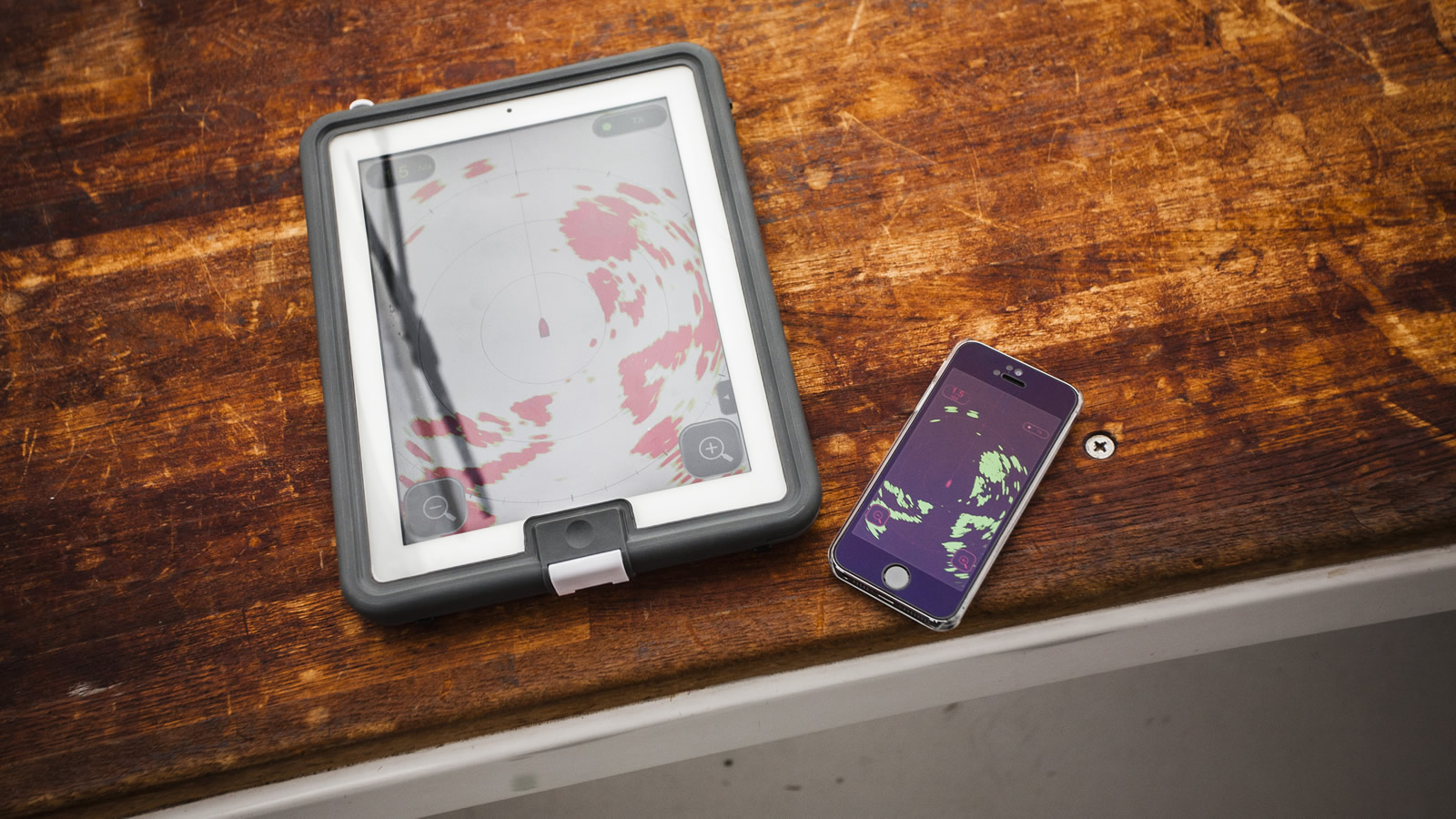 Less cables, more flexibility
Installation is simple with its compact and lightweight Radar antenna. Mount it, plug in the power cord and you're done.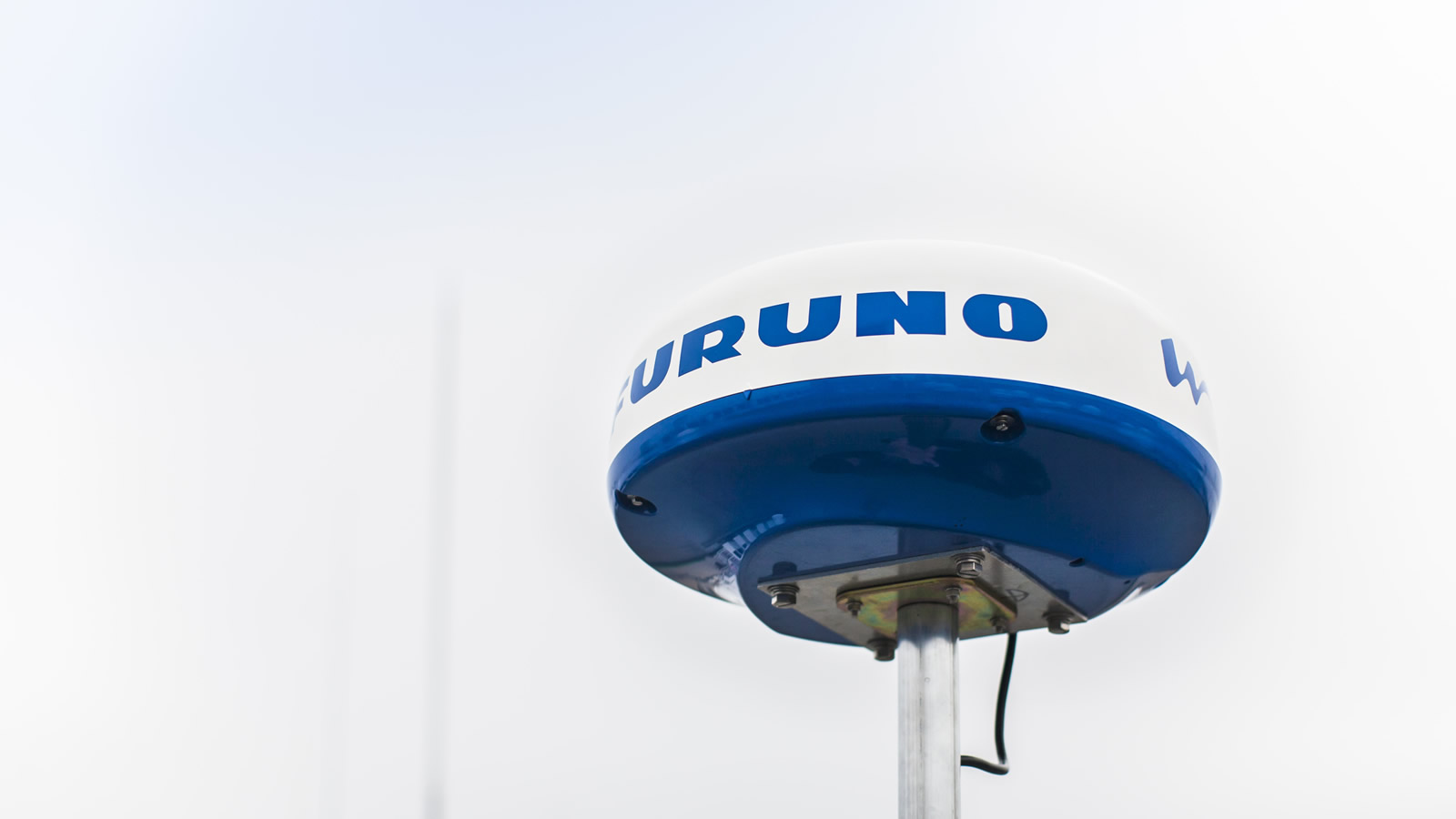 Compatiblity con GPS chart plotter GP1871F/1971F
The GP-1871F and GP-1971F are connectable to DRS4W giving your Chart Plotter a major upgrade in accuracy and safety.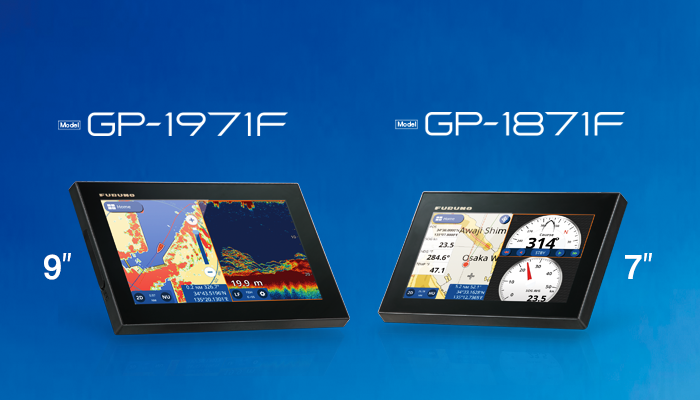 Guard Zone available
Guard Zone alarm is available with updated Marine Radar App ver.2.0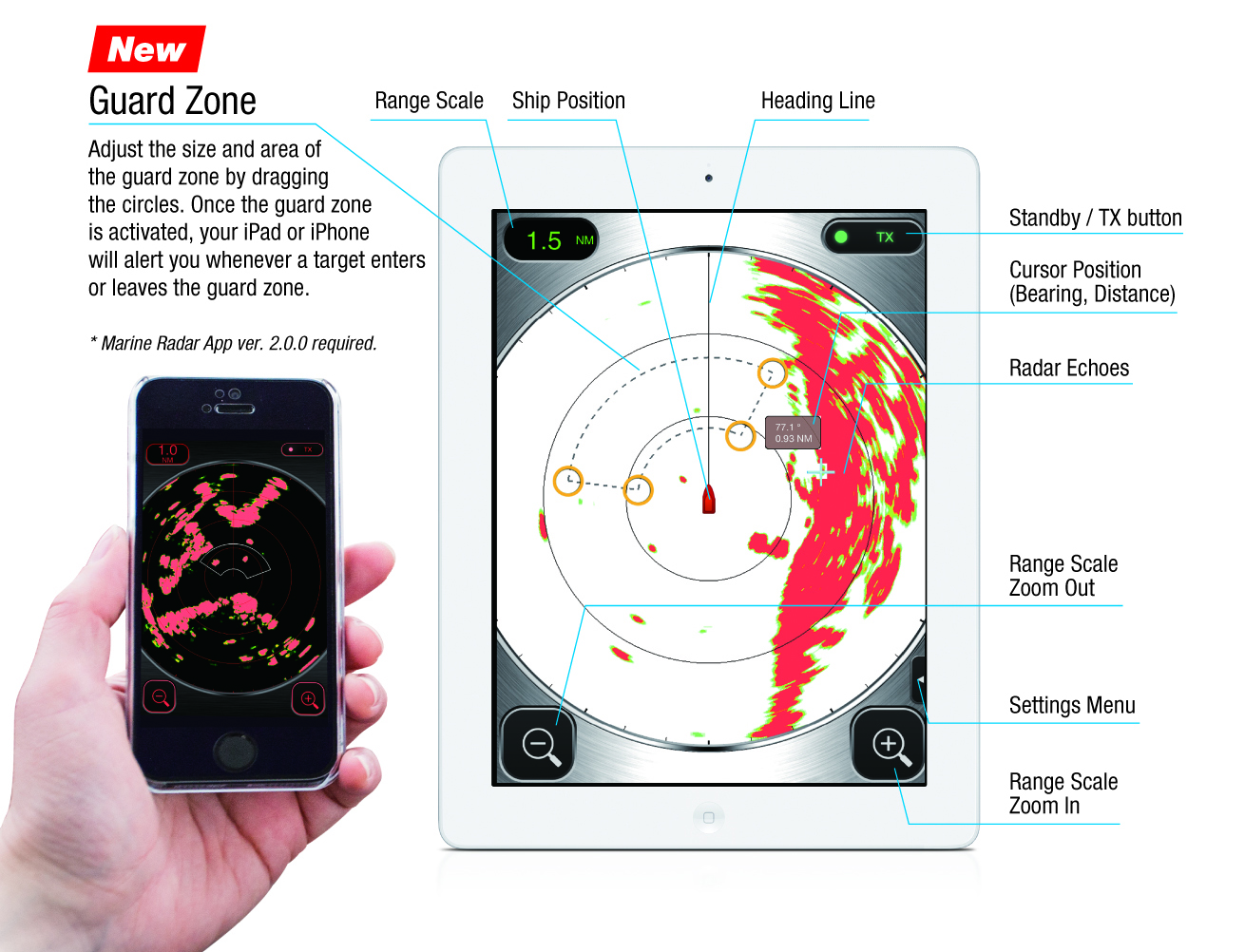 ---
Product advantages
Move around and explore
Get it at the 1st glance
Less cables, more flexibility
Compatibility with GPS chart plotter
---
Features
The FURUNO DRS4W is the first radar antenna in the world that allows you to wirelessly access radar images on your iOS devices, combining ease of use with great flexibility. After installing and setting up the application available from the Apple store for free, you can watch radar images directly on your iPad or iPhone. You are free to move around on your boat whilst still having complete information of your surroundings.
---
In the box
1 X Radar Sensor RSB-126-103
1 X Installation Materials
Technical characteristics
Antenna Rotation Speed : 24 RPM
Beam : 7.2 °
Functions : WIFI
Power : 4k W
Power input : 12/24 V
Range : 36 NM
Size : 19''
Type : Radome
Weight : 5.7 Kg

---
Videos
FURUNO - 1st Watch Wireless Radar (DRS4W)
FURUNO 2019 "Your adventure begins!"
---
Parts and accessories
| | | |
| --- | --- | --- |
| 00107835000 | OP03-209 STAFFA MONTAGGIO PALO STAFFA PER ALBERO DRS2D/DRS4W | NC |
| SW-SM-18-U | SM-18-U PLATEFORME DE MAT POUR RADAR DE 38/45 CM | 441,60 € With VAT (20%) |
| SW-SM-24-U | SM-24-U PLATEFORME DE MAT POUR RADAR DE 49/61CM | 523,20 € With VAT (20%) |
| SW-PMA-57-M1 | PMA-57-M1 SUPPORT MODULAIRE INCLINAISON ARRIERE DE 5 "127 MM, BASE 7""X 7""" | 272,40 € With VAT (20%) |
| SW-PMA-107-M1 | PMA-107-M1 SUPPORT MODULAIRE INCLINAISON ARRIERE DE 254 mm BASE 7""X 7" | 452,40 € With VAT (20%) |
| SW-AM5-M1 | AM5-M1 SUPPORT MODULAIRE "DROIT 5'' BASE RONDE 8""" "127 MM, BASE RONDE DE 8""" | 331,20 € With VAT (20%) |
| | | |
| --- | --- | --- |
| 00126602000 | FRU-3P-FF CAVO ANT 20M DRS4W FRU-3P-FF-20M 03S00207-0 | 172,00 € With VAT (20%) |
| 00126600000 | FRU-3P-FF CAVO ANT 10M DRS4W CABLE ASSEMBLY 03S00207-0 | NC |
| 00126603000 | FRU-3P-FF-30M CABLE ASSEMBLY 03S00207-0 | NC |
| 00126601000 | FRU-3P-FF-15M CABLE ASSEMBLY 03S00207-0 | NC |
---
---
Recommended Additions