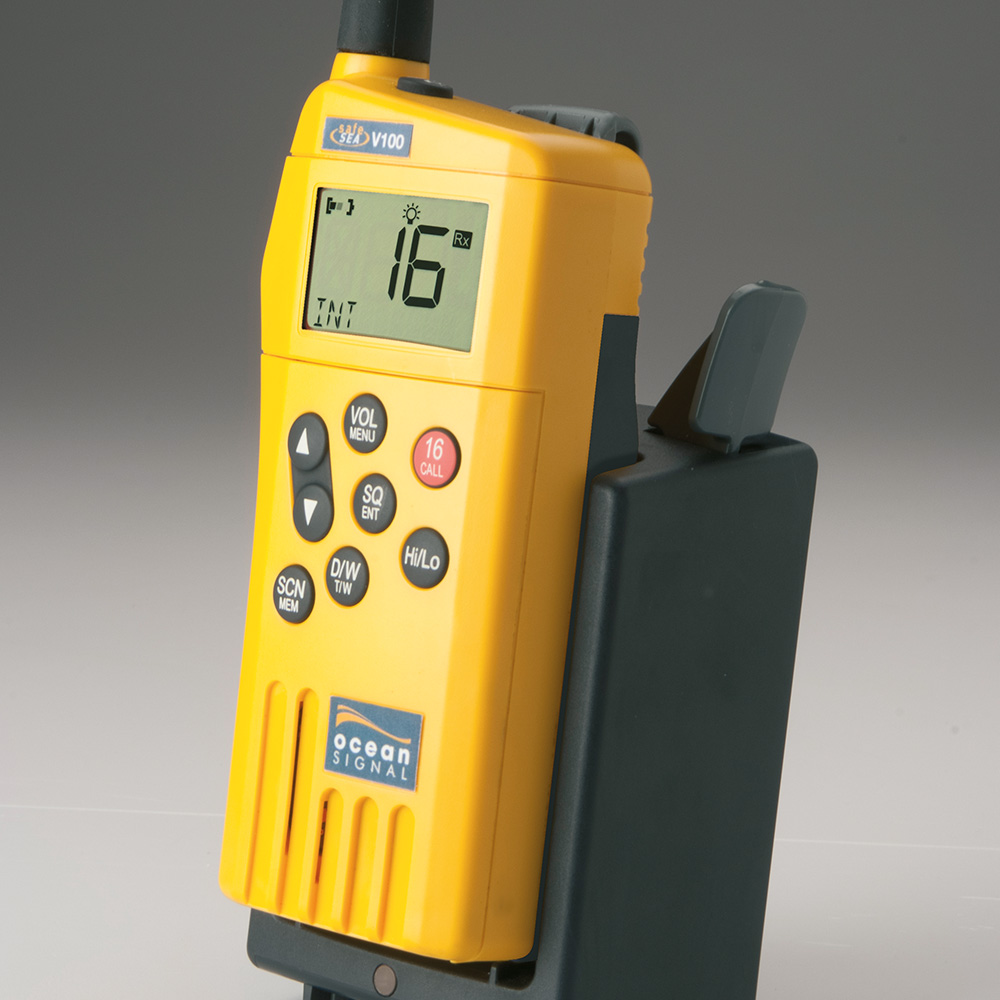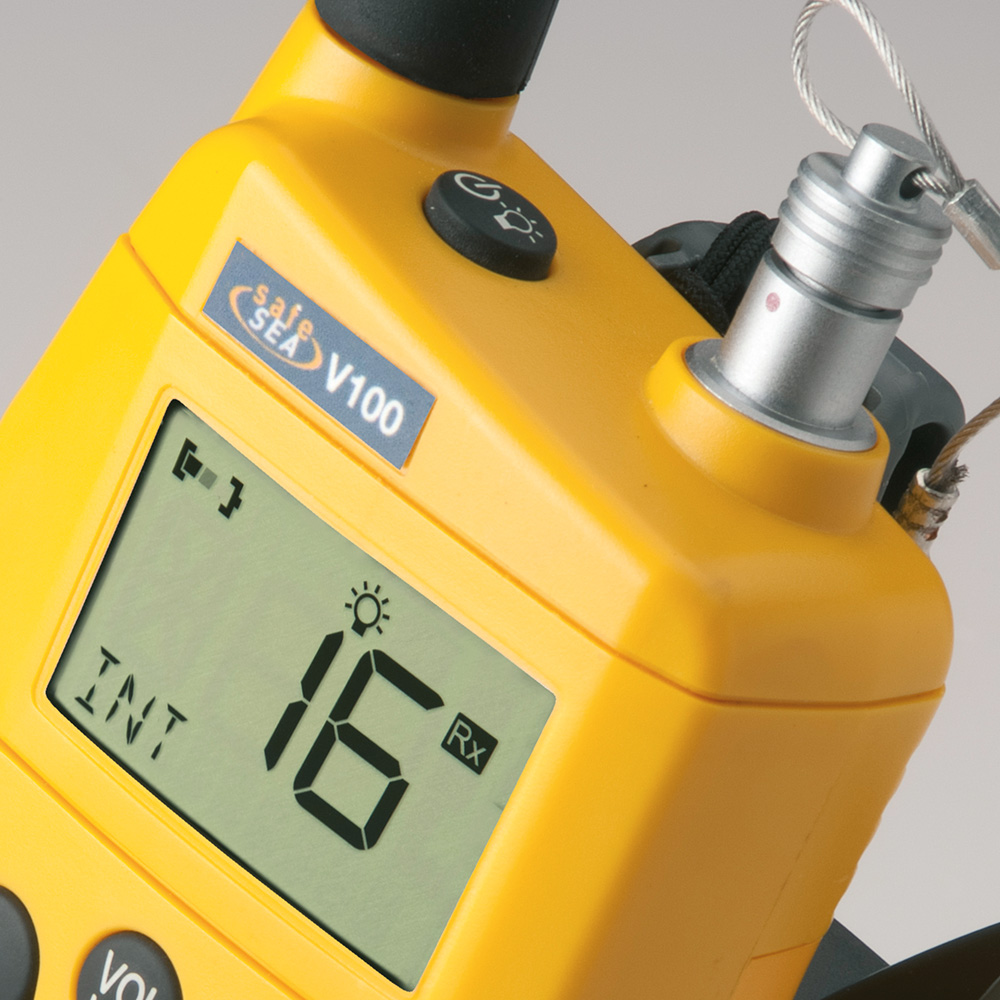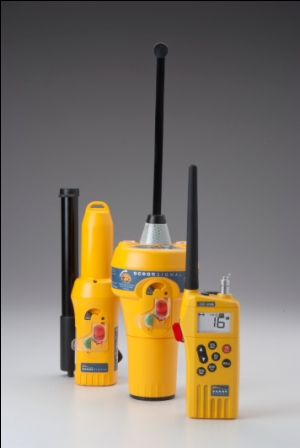 V100B
VHF
Ref : OS-720S-00614
VHF GMDSS Portable + Lithium Battery GMDSS LB4V 16 Hours Single Use + Rechargeable Battery RB5V Lithium Polymer & Charger
PRICE : 742,80 € With VAT (20%)
Description
Portable VHF V100B : Wheelmark
The Ocean Signal range of survival craft VHF V100 hand portable radiotelephones exceed the requirements of IMO, SOLAS and GMDSS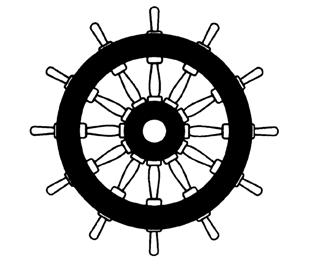 ---
Product advantages
The V100B is an portable VHF : 

• Complies with IMO requirements for survival craft radio
• Superb battery life: provides over 16 hours typical operation even at low temperatures (10% Tx, 10% Rx & 80% squelched)
• User replaceable battery
• Fully waterproof, even with 40ºC thermal shock
• Fitted with 21 simplex channels as standard (according to IMO SOLAS regulations)
• Antenna connection via 50ohm waterproof socket
• 4 scanning modes are provided ? dual watch, triple watch, scan all and memory scan
•Transmit power : 2.5W
• Receiver Sensitivity (for 20dB SINAD) : -117dBm
• Temperature range : -20ºC to + 55ºC
---
Features
It meets or exceeds requirements of rigorous specifications intended to ensure reliability in arduous conditions.
Ease of use is provided by large keys with simple ergonomic layout supported by a large high contrast LCD to confirm operation.
The portable VHF V100B is provided with a lithium primary battery which is protected from inadvertent use by a unique protection tab. The battery is non-hazardous for shipping purposes. Battery life is maximised by utilisation of high efficiency circuitry, especially in transmit.
For general everyday use the portable VHF V100B can be fitted with lithium polymer rechargeable battery which can be replenished using a rapid charger (this can be desk or bulkhead mounted).
---
In the box
1 X Portable VHF V100B
1 X Charger
1 X lithium polymer rechargeable battery
1 X User guide
1 X User manual
1 X Antenna
2 X Screws
Technical characteristics
Autonomy : 16 h
Brand : OCEAN SIGNAL
Functions : GMDSS
Power : 2,5 W
Type : VHF PORTABLE
WeelMarked : YES
Channels : 21
Frequency : 156.3 à 156.875 MHz
Function : GMDSS

---
Parts and accessories
| | | |
| --- | --- | --- |
| OS-721S-00612 | LB4V BATTERIA LITIO VHF V100 POUR V100/V100B/V100C V100/V100B/V100C | 166,80 € With VAT (20%) |
| OS-721S-00615 | RB5V BATTER RICARICABILE V100 POUR V100/V100B/V100C V100/V100B/V100C | 118,80 € With VAT (20%) |
| OS-721S-00622 | CARICA BATTERIA RAPIDO V100 POUR V100 V100 | 142,80 € With VAT (20%) |
---
---
Recommended Additions