CV3F-WINDYPLUG
Wind and weather sensors
Ref : LC-CV3F-WINDYPLUG
Ultrasound anemometer
PRIX : 768,00 € TTC (20%)

Descriptif
The CV3F-Windyplug NMEA200 is an wind sensor with windyplug interface
The CV3F-Windyplug NMEA2000 is an wind sensor with windyplug interface, its a new generation wind measurement sensor providing, on a standardised series electric line, the values from the wind module in knots or metres per second, relative wind direction and its temperature in degrees C.
The sensor can be used directly with a PC type computer or read by modern repeaters with a standard NMEA 2000 input.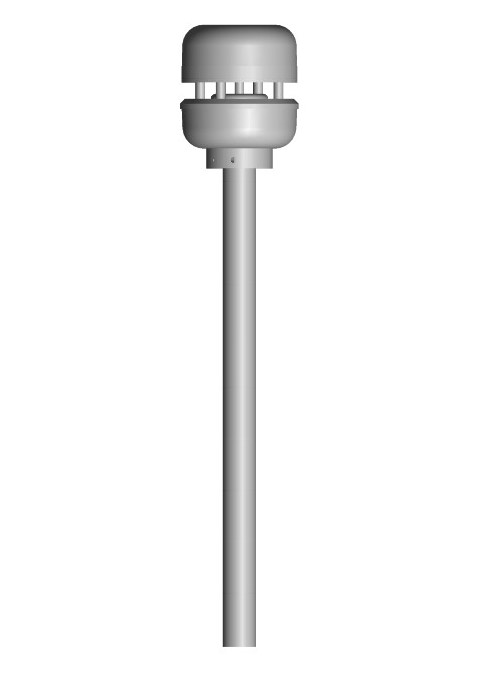 ---
Plus produit
Since its introduction to the market in 2001, thousands of crews sailing everywhere in the world are using wind data provided by this CV3F-Windyplug NMEA2000 wind sensor with Windyplug interface.
It is a must have piece of equipment for coast guards, life-boats, professional fishermen, cargo ships, passengers boats and many other boats where wind data is constantly required.
This CV3F-Windyplug NMEA2000 wind sensor with Windyplug interface can be plugged in to any navigation equipment or software application featuring an NMEA® input port.
All product are designed and manufactured in the Nantes region in France where they are fully tested throughout the manufacturing process.
---
Caracteristiques
The CV3F-Windyplug NMEA2000 is an wind sensor with Windyplug interface with different strengths such as :

Wiring:
RG58 coaxial cable between the sensor and the junction box.
Terminal block with screw connectors in the junction box
- +12Vdc (9 to 16Vdc, 24mA)
- 0V
- output NMEA2000 +
- output NMEA2000 -
- coaxial core
- coaxial braid

Measurement range:
Wind speed: 0.5 to 99 knots
Wind angle: 0 to 359°
Temperature: -10°C to +50°C

Measurement sensitivity:
Wind speed: 0.50 knots
Wind angle: +/-1.5°
Temperature: +/- 0.5°C

Resolution:
Wind speed: 000.00
Wind angle: 000.0
Temperature: +/-00.0

Operational temperature: 10°C (off ice) to +50°C
---
Contenu
1 X CV3F-Windyplug NMEA2000 wind sensor with Windyplug interface with vertical arm 31 cm
2 X Stainless steel mounting brackets
1 X 25m RG58 C/U coaxial cable
1 X Installation and operation manual
2 years guaranty parts and labour at our premises
Caracteristiques techniques
Barometer : YES
Bracket : Vertical
Brand : LCJ
Dynamics of the wind module : 0.5-99 Nds
NMEA2000 : 1
Power input : 12 V
Type : Ultrasonic
Weight : 0.275 Kg
Wind module sensitivity : 0.5 Nd

---
Telechargements
---