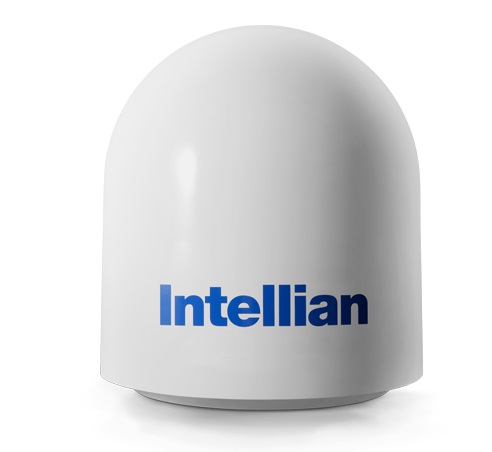 V60KA
VSAT
Ref : IT-V4-6F-STC
VSAT Antenna stabilised in KA band 60cm
PRIX : 28 800,00 € TTC (20%)

Descriptif
Simplicity Defined on IV60KA
All boxes, connectors, cables, and other components onboard the v60Ka pedestal are clearly marked with silkscreened labels to ensure that labeling does not fade with time. Thumb screws are used throughout the system, eliminating the need for tools.
Upon setup, Aptus software provides a clear, graphically intuitive method for entering onboard blockage zones and calibrating azimuth with a single tap.
The v60Ka removes needless complexity from satellite communications. One antenna, one single unit rack mount controller, one modem.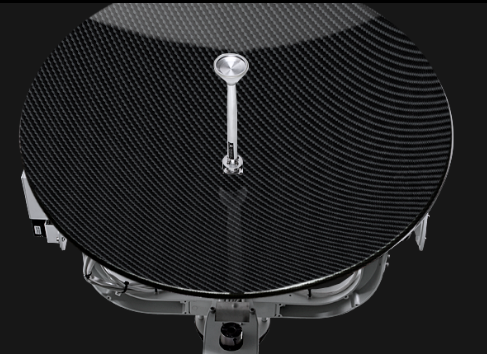 Smallest Belowdeck Footprint for IV60KA
The v60Ka's antenna controller is housed in a 19" 1U rack type case, reducing consumed rackspace by 50%. In addition to being so small, the ACU includes a build in power supply and offers a number of convenient options, such as a two line digital display, with easy navigation buttons and function keys for 100% functionality of the entire system directly from the ACU front panel.
A signature ACU feature is the front panel management port. One Ethernet and two USB ports are usefully positioned on the front panel for quick connection to a PC, or for instant firmware updates via a USB drive.
Finally, all ACUs feature Wi-Fi connectivity for wireless management and control of the antenna system via PC or Mobile.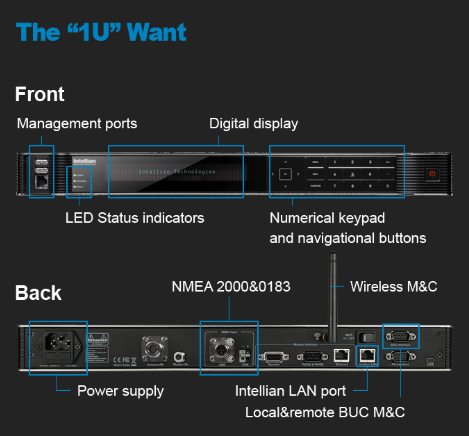 ---
Plus produit
Ready for service on Telenor's High Throughput Thor-7 network, the v60Ka is built on next generation 60cm antenna pedestal. Offering connectity blazing speeds in a smaller, lightweight form factor, the v60Ka's pedestal is certified to the highest military standards for extreme shock and vibration. This ensures outstanding performance and reliability for smaller vessels navigating even the most challenging ocean conditions.
---
Contenu
1 X Parabola 65cm band Ka IV60KA
1 X Radome adapted for Ka band 103cm (H), 90cm (D)
1 X Set BUC 5W Ka Band, LNB, OMT and RF
1 X 19 "Wifi antenna (ACU) controller with alphanumeric display and integrated Global Xpress module
1 X Aptus Software, Installation and User Manual
Caracteristiques techniques
Band : Ka
BUC : 5W
LNB : 1
Parabola diameter : 65cm
Type : 3 axes

---
Pieces et accessoires
---
Telechargements
---