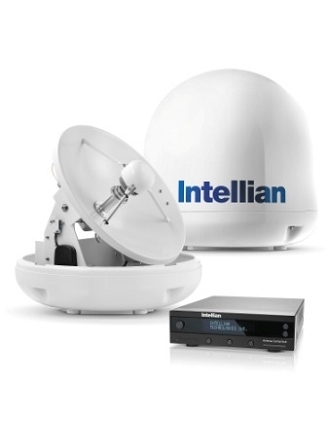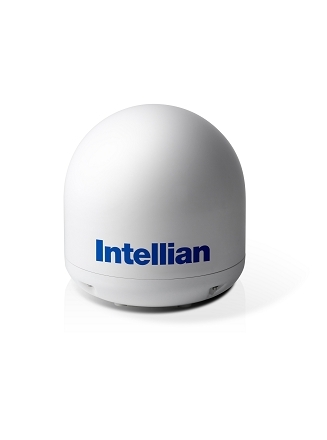 I3L
TV antennas
Ref : IT-B4-349U
TV satellite antenna 37cm - 1 output TV (LNB)
PRIX : 2 790,00 € TTC (20%)

Descriptif
I3L : Hight performance
You will never have to compromise on reception or quality. The i3L offers the highest signal strength available along with Intellian's patented iQ² Technology. The slightly larger reflector and radome size over the i2 improve range and allow for a more ruggedized design, making the i3L ideal for vessels traveling at higher speeds or further into offshore waters.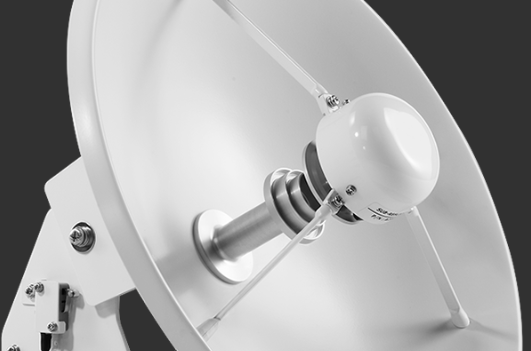 I3L : Constant and Seamless Entertainment
With innovative technologies, the i3L always maintains the highest signal strength available and ensures crystal-clear TV reception.

The super-efficient 37cm (15 inch) diameter antenna provides constant, seamless reception while the vessel is moored, at anchor, motoring along the coast or cruising offshore. The i3L 2-axis antenna features a built-in GPS which can accelerate the satellite signal acquisition time while boats with conventional antennas are left watching "SEARCHING FOR SATELLITE" on their screen.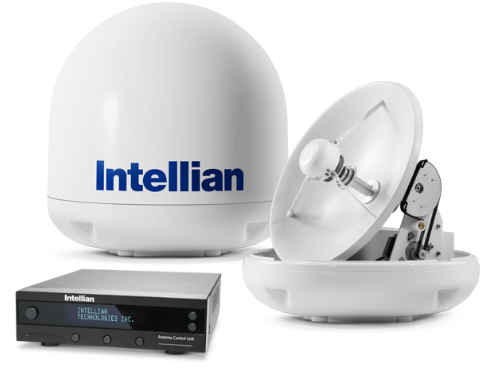 ---
Plus produit
The Intellian i3L provides superior tracking performance compared to antenna systems of a similar size. With its stylish dome, the i3L is ideal for boats over 8m (25ft). The i3L's high signal gain makes performing 37cm (15in) antenna system available.
---
Contenu
1 X Antenna
1 X ACU control unit
1 X RF Cable, 3m (ACU <-> Decoder)
1 X RF Cable, 15m (<-> ACU Antenna)
1 X Power cable, 10m (ACU <-> Power supply) 12 / 24Vdc
1 X PC series cord, 1,80m
1 X Lot of screws
1 X NMEA connector
1 X Power connector
1 X Installation CD
1 X User Manual
1 X Quick Setup Guide
Caracteristiques techniques
Decoder output : 1
Parabola diameter : 37 cm
PIRE : 50 dBw
Type : 2 axes
LNB : 1

---
Pieces et accessoires
| | | |
| --- | --- | --- |
| IT-M2-TM03 | IMEDIATOR COMMUTATEUR 220V DOUBLE ANTENNES INTELLIAN | 4 788,00 € TTC (20%) |
| RO-00050 | CONNECTEUR F ETANCHE A SERTIR POUR CABLE RG6 D:6.8MM | 5,48 € TTC (20%) |
| RO-00056 | CONVERTISSEUR CC 24V 4.2A POUR ANTENNE TV (I3/I4/I6) | 184,80 € TTC (20%) |
| SC-SC20 | SUPPORT RADOME SC20 VOILIER POUR ANTENNE TV SAT | 358,80 € TTC (20%) |
| SC-SC35 | SUPPORT COMPOSITE ANTENNE SATCOM | 302,40 € TTC (20%) |
| SMS5608 | MULTISWITCH SMS5608 6 SORTIES SERIE 8 | 240,00 € TTC (20%) |
| SMS5808 | MULTISWITCH SMS5808 8 SORTIES SERIE 8 | 282,00 € TTC (20%) |
| SW-ADA-S1 | ADA-S1 PLATINE MODULAIRE POUR ANTENNES TV INTELLIAN I3 | 197,66 € TTC (20%) |
| SW-AM5-M1 | AM5-M1 SUPPORT MODULAIRE "DROIT 5'' BASE RONDE 8""" | 346,13 € TTC (20%) |
| SW-PMA-107-M1 | PMA-107-M1 SUPPORT MODULAIRE INCLINAISON ARRIERE DE 254 mm | 436,43 € TTC (20%) |
| RO-00019 | CABLE COAX. AU MT RG6 D:6.8MM | 3,84 € TTC (20%) |
| SW-PMA-57-M1 | PMA-57-M1 SUPPORT MODULAIRE INCLINAISON ARRIERE DE 5 | 245,12 € TTC (20%) |
| IT-S2-3108 | DOME I3/I3L VIDE AVEC EMBASE HAUT. | 588,00 € TTC (20%) |
| | | |
| --- | --- | --- |
| IT-S2-0314 | ENSEMBLE SOUS REFLECTEUR i3/i6 I3/I6P | 779,08 € TTC (20%) |
| IT-S2-0320 | MOTEUR AZIMUT (I3/I4) | 172,96 € TTC (20%) |
| IT-S2-0325 | GPS INTERNE (SERIE I/IW) | 128,16 € TTC (20%) |
| IT-S2-0551 | PLATINE POWER ACU (SERIE I/IW) - Remplace par | 508,74 € TTC (20%) |
| IT-S2-3328 | MOTEUR ELEVATION (I3) | 172,73 € TTC (20%) |
| IT-S2-3409 | COURROIE AZIMUT (I3) | 11,52 € TTC (20%) |
| IT-S2-3410 | COURROIE ELEVATION (I3) | 24,32 € TTC (20%) |
| IT-S2-3625 | CABLE FIN DE COURSE AZIMUT I3 | 18,37 € TTC (20%) |
| RO-00049 | CONNECTEUR F A VISSER ( CABLE RG6 Diam 6.8mm) | 2,30 € TTC (20%) |
| IT-S2-3629 | CABLE FIN DE COURSE ELEVATION I3 | 18,37 € TTC (20%) |
| IT-S3-0503 | PLATINE CONTROLE( I3/I4R) ANTENNA CONTROL BOARD | 608,42 € TTC (20%) |
---
---
Recommended Additions